"I Prayed a Lot to God"- Ariane Lipski Opens up After Incredible UFC Victory
Published 07/18/2020, 11:20 PM EDT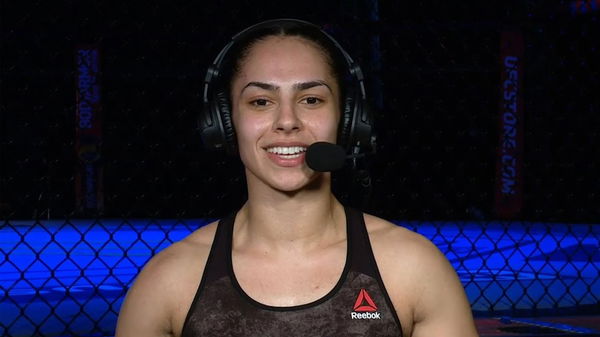 Ariane Lipski just defeated Luana Carolina in a very brutal encounter at UFC Fight Island 2. It was not bloodshed brutal, but a fierce technical one. Just 88 seconds into the match, Ariane pulled off a deadly kneebar, to which Luana had no answers. 
ADVERTISEMENT
Article continues below this ad
The UFC Fight Night, which had the main event of Deiveson Figueiredo vs. Joseph Benavidez 2, had a sweet surprise from the women's Flyweight bout. This is Lipski's second victory in UFC, and it came in a fashion she was least expecting.
She said, "I really wanted to win the fight by KO, but I was confident that if the fight went to the ground, I can submit her in the first round," in the post-fight interview. 
ADVERTISEMENT
Article continues below this ad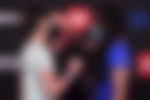 Ariane Lipski had to wait really long
The Queen of Violence had a rough year because her last promised fights kept getting postponed due to the pandemic. On this, she said, "I prayed a lot to god to give me opportunity to show." She was then finally called to Fight Island to fight the Dread. 
Ariane looked extremely confident and well prepared before her fight, and that just showed in her skills on the ground. She is trained in jiu-jitsu and has an amazing technical grab. Carolina slipped on the ground and gave an opening that allowed Ariane to pull a fight-ending kneebar.
UFC News posted a short interview in which she said, "I was very confident. We studied her game so we knew she was walking and I have to press her." She added, "I was very confident on my ground and I was training very hard in the leg lock and the foot lock too."
ADVERTISEMENT
Article continues below this ad
Who is next for the winner?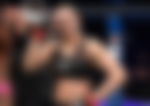 Lipski called this fight an amazing one and that she always dreamed of something like this. Her post-match face radiated electrifying energy and a confident future. She happily explained about the future bouts, "I have to talk to my head coach and my manager to look at who is the better option. I have no injury, I am health[y], I'm young, and I'm hungry, very hungry for more victories."
ADVERTISEMENT
Article continues below this ad
Looks as if the Flyweight division in UFC will soon see a new name on the top.
Read also- INSANE: Ariane Lipski Destroys Luana Carolina with a Brutal Kneebar in Under 2 Minutes