"I Think Everybody Should Get Paid More"- Joe Rogan
Published 06/10/2020, 10:21 PM EDT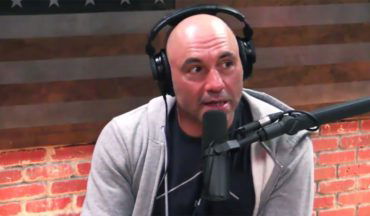 ---
---
The debate of fighter pay has taken the UFC world by storm. Fighters have slammed Dana White for not compensating them adequately. These include names like Jon Jones and Jorge Masvidal. Now a veteran voice in the UFC in Joe Rogan has aired his unfiltered opinion on the same. 
ADVERTISEMENT
Article continues below this ad
"Why Would I Sell Out" – Joe Rogan Promises His Podcast Will Not Change
Joe Rogan comments on UFC fighters pay
ADVERTISEMENT
Article continues below this ad
On the Joe Rogan Experience, Joe Rogan provided a reason as to why there is less money. "Right now, in particular, there's probably less money because there's no live gate."
Next, he talks about fighters wanting to re-negotiate contracts as they become popular rather than see out their present deals.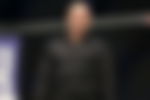 "And that's an extreme amount of money. But there's also fighters that agreed to certain deals. They agreed to, like, an eight-fight deal and 'X' amount per fight. And then they become more popular and they want to renegotiate their deal. And the UFC is like, 'We're just trying to stay open. We're not going to renegotiate anything. You can take it or leave it, but this is what it is.' I think it's a matter of that."
Having said this, Rogan provides his opinion on the issue.  
"I think they should get paid more, I  think everybody should get paid more. I think it's a crazy way to make a living, I think you should get the most amount of money you can possibly get."
Furthermore, he elaborates on the UFC's financial struggles. Whilst Dana White has said the UFC is not laying off anybody, their parent company WME has not been so lucky. 
ADVERTISEMENT
Article continues below this ad
"But it's also a business, and I think if they are struggling as much as I think they are. I don't talk finances with them, but I know the WME people who own it are hurting, bad. They're laying people off. Most businesses are hurting. All the entertainment business is f**ked. So what do they do?"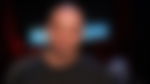 Finally, Rogan talks about the dangers of the sport being a reason for them to get paid handsomely. 
ADVERTISEMENT
Article continues below this ad
"When it comes to me as a human who likes fighting, I know how f**kin dangerous that sh*t is. You should get paid an incredibly generous amount of money to step into a cage fight for millions of people to see."
What is your take on Joe Rogan's comments regarding the issue?