"I thought It Would Look Great On My Sleeve" – UFC Staff Member Regrets His Decision
Published 06/30/2020, 12:53 AM EDT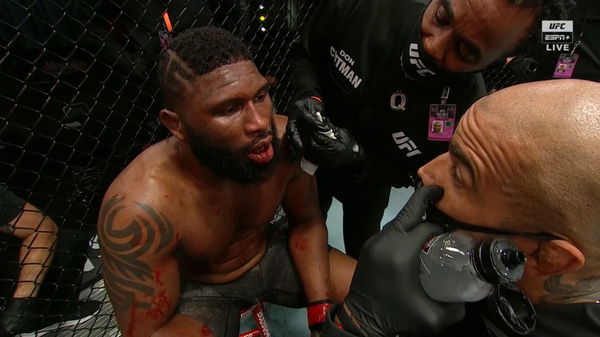 ---
---
UFC veteran cutman, Don House, has faced a great deal of backlash from people for wearing a certain organization's on his sleeve during UFC on ESPN 11.
ADVERTISEMENT
Article continues below this ad
With the intention to promote the message of unity, Don House wore a QAnon patch during UFC on ESPN 11. He has come to regret this decision, as it didn't align with UFC staff outfitting policies. Even an official statement from a promotion member said the same.
Since a reporter from Bloody Elbow pointed this out, the UFC has come forward and disavowed any affiliation or any sort of relation with QAnon. They have even begun investigations on the matter and have also asked no one to wear any such patches in the future.
ADVERTISEMENT
Article continues below this ad
The "Q" symbol and "WWG1WGA" that Don House wore on his sleeve are supposedly hallmarks of the group. He has said he has no kind of affiliation with the group, but he does agree with their message of unity. He agrees with their "Where we go one, we go all" slogan and will continue to do so. House also said his relation with the group is casual and he isn't involved in any direct actions they take.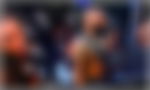 Speaking with MMA Fighting, he said, "I always read this stuff where they say this is a spiritual group. Some say they're a part of child trafficking. No. They're the complete opposite of that. They're trying to expose that."
Don House releases a statement regretting his decisions at UFC on ESPN 11
ADVERTISEMENT
Article continues below this ad
Don House certainly regrets his steps and he has come forward and spoken. He said, "If I'd known I'd get this much flack, I would have never worn the thing, to be honest with you. People's belief is their personal belief. That was mine. I was just showing that I really love the message, especially in this day and time with all the crap that's going on. Did you see the NASCAR guy's locker room? You notice how everybody got together for that one person? Everybody got together for him, and I thought, that's what America needs. To me, that's the message, 'Where We Go One, We Go All' is to me, where we all have to stand up for everybody. We're Americans. This country is built for everybody."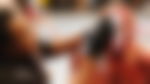 He concluded by saying, "That's the message that I'll always live with, and I thought it would look great on my sleeve. I didn't know it would cause this much controversy. Do I regret it? Yeah, I do, the embarrassment for the UFC and to Dana, because he is a friend of mine. But do I believe that we as Americans should be one? I will until the day I die."
ADVERTISEMENT
Article continues below this ad
Don House has apologized and has promised to never resort to such steps in the future.