"I Want My Truck"- Jorge Masvidal Responds to Elon Musk's Cryptic Tweet
Published 05/18/2020, 3:55 PM EDT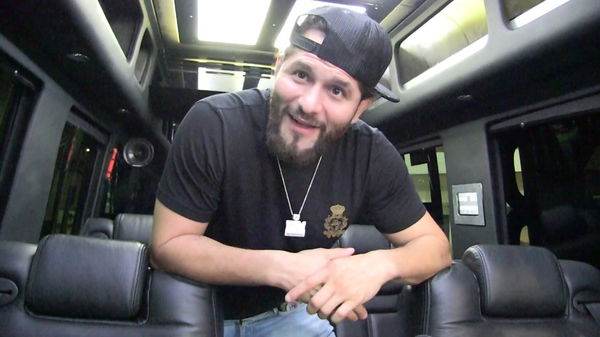 ---
---
The Coronavirus epidemic taking a toll on the public and it has revealed a series of needs and desires amongst the people. Some more trivial than others, like that of Jorge Masvidal.
ADVERTISEMENT
Article continues below this ad
It is no surprise that the epidemic has burdened people with a series of necessities. For Gamebred, it's a new mode of transportation. And who else to turn to other than Elon Musk.
In a recent post on social media, Jorge Masvidal expressed his desire to own a Tesla. However, the production and sale of all non-essential items have come to a halt due to lockdown.
ADVERTISEMENT
Article continues below this ad
Masvidal calls upon the Founder and CEO of SpaceX and Tesla, Elon Musk, via Twitter to enquire about the same.
"Get your shop open @elonmusk I want my truck #supernecessary," said Jorge Masvidal in his post.
Jorge Masvidal wants in on the bulletproof action
Tesla released its futuristic pickup truck late last year at a promotional event in Los Angeles. However, things quickly went sideways when it came to demonstrating the vehicle's durability.
CEO Musk ahead of the demonstration claimed that the car was "bulletproof" against a 9mm round from a handgun. However, an audible surprise could be heard after he asked Tesla's chief designer to hurl a metallic ball at one of the windows, as it gave in. Design lead Franz Von Holzhausen moved on to test the next window. However, the result was the same.
"Oh my f*****g God. Well, maybe that was a little too hard. We threw wrenches, we threw everything even literally the kitchen sink at the glass and it didn't break. For some weird reason, it broke now. I don't know why. We will fix it in post," exclaimed Musk while drawing scattered laughter.
ADVERTISEMENT
Article continues below this ad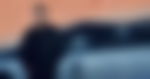 It is not clear whether the windows were supposed to give in or not. However, it is plain as day that the business mogul was not expecting that outcome.
ADVERTISEMENT
Article continues below this ad
It seems like Masvidal is not worried about his safety. And if I were as skilled in the art of war as Gamebred, I wouldn't be particularly worried either.
Do you think Masvidal should get himself this car?