"I Wanted to be Michael Jordan"- When Daniel Cormier Opened up on Having an NBA Career
Published 08/09/2020, 7:30 AM EDT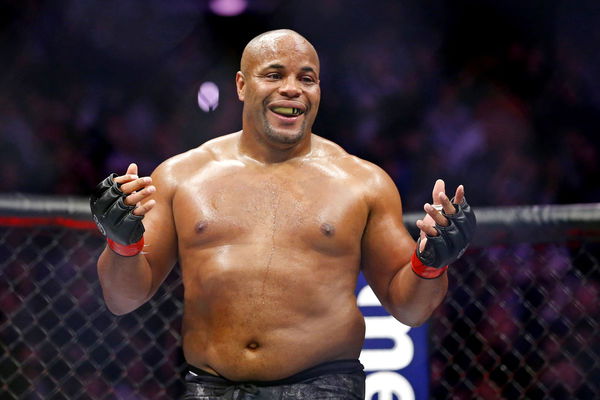 ---
---
Daniel Cormier is one of the most feared fighters in the UFC. He dominated first at heavyweight, then at light heavyweight, and is aiming to become only the second man after UFC Hall of Famer Randy Couture to claim both the heavyweight and the light heavyweight title twice. 
ADVERTISEMENT
Article continues below this ad
A glance at his career would lead anybody to assume that he was born to be a combat sports personality. However, like most children, Cormier looked up to the larger-than-life NBA stars and aspired to play basketball. 
The fighter shed light on this in a conversation with Joe La Puma on an episode of Sneaker Shopping, presented by Complex. Here, he spoke about who he grew up idolizing and said, "Man, that's the problem, you know. So I wasn't sure, right? I thought I could play basketball, I mean we all wanted to play basketball and Karl Malone. Karl Malone is from Louisiana."
ADVERTISEMENT
Article continues below this ad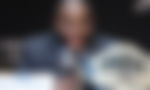 Cormier name drops two-time NBA MVP 'The Mailman', who hailed from the same state as he does. Malone made his NBA debut for the Utah Jazz in 1985, when Cormier was a six-year-old. He spent nearly two-decades in Utah before closing out his career with the Los Angeles Lakers. 
The UFC fighter continued, "So I would play basketball and I would actually try to play on the post." 
However, he revealed that he faced stiff opposition on the courts as a youngster. Cormier said, "Five on five, shot got blocked a majority of the time. I wanted to be Karl Malone, obviously, I wanted to be Michael Jordan. I wanted to play basketball like everybody else."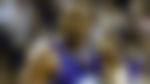 Given Cormier's relentlessness and resolute will, which fans have seen him display as a professional fighter, there would have been no doubt that he would have given it everything to become an NBA player. However, 'DC' kept away from the basketball courts for another reason. 
Why did Daniel Cormier deviate from his wish to play basketball?
He revealed that he has had family in the NBA, so anything he did would be compared to the family member who did it first. This is a predicament constantly faced by youngsters, who feel they have expectations to live up to.
Cormier said, "I had a cousin, name was David Benoit. He used to play for Utah Jazz that was in the NBA. So it made it much worse for the rest of us. So it was always these athletes."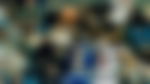 Benoit played as a small forward in the NBA and featured alongside Karl Malone for a large part of his career. He scored 3,455 points, 1,983 rebounds, and registered 287 assists in his NBA career.   
Even if Cormier had chosen basketball and beaten these numbers, he would live with the tag of having been the second in the family to do it. Hence, he elected to pursue wrestling and when he looks back at his career, he will have no regrets whatsoever. 
However, he has quite a knack for the game even at forty when he posted this tweet.
Daniel Cormier's combat sports career
The former UFC champion dabbled in football during his high school days and played at linebacker. However, he pursued a mat wrestling career and featured for the United States at the 2004 Athens Olympics. At the quadrennial event, Cormier narrowly missed out on the bronze after losing to the eventual gold medalist in the last four.
Three years later, the future UFC fighter claimed bronze in the freestyle at the 2007 World Wrestling Championships and the Pan American Games.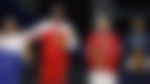 Following his time as a mat wrestler, 'DC' made the switch to professional fighting at the age of thirty. Here he claimed six wins in just over fourteen months and earned a contract with the now-defunct Strikeforce promotion. He dominated and overcame opposition from Josh Barnett to claim the heavyweight championship. 
Read: THROWBACK: Daniel Cormier Debuts Against a Dangerous Frank Mir
In the UFC, Cormier won three in a row before going down to the undefeated Jon Jones at light heavyweight. Ever since this fight, 'DC' has featured in the title picture. Apart from his UFC 200 clash with Anderson Silva, every bout has been for a championship. Later, he claimed the title and defended it successfully before going down to 'Bones' once more. 
Daniel Cormier joins an exclusive club of fighters
In 2018, Cormier created history by becoming a two-division champion and even defended his heavyweight belt. By beating Stipe Miocic, he followed in the footsteps of Conor McGregor, who also held belts in two weight classes at the same time. 
Read: WATCH: When Daniel Cormier Etched His Name in UFC History
Now, he will fight Stipe Miocic for the third time in a bid to reclaim the heavyweight title. Win or lose, it is safe to say that Cormier will have left such an impact on the sport that it will take a phenomenal effort for anyone to even match his accomplishments.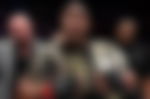 Perhaps in a few years, an athlete may talk about how being related to Daniel Cormier made things tougher for them, akin to Cormier's comments about dropping his wish to play basketball.  
What would you have made of Daniel Cormier, the NBA player? Do you think he would have had as great a career on the basketball court as he has had in combat sports?  What do you make about his comments on wanting to be Michael Jordan?
ADVERTISEMENT
Article continues below this ad
Read: Daniel Cormier-Jon Jones: The Intense Unfinished Rivalry
ADVERTISEMENT
Article continues below this ad