"I Was Shocked"- Colby Covington Stunned After Jorge Masvidal Broke the ATT's 'No Trash Talking' Rule
Published 04/14/2020, 7:07 AM EDT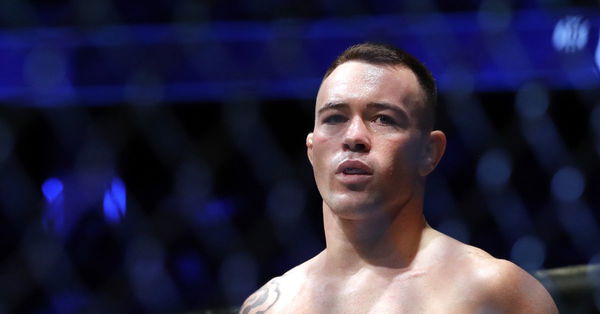 ---
---
Colby Covington has a penchant for trash talking. He practiced it so much that it forced ATT founder Dan Lambert to introduce a "no trash talking" policy, also known as the "Colby Covington rule." Following this, 'Chaos' has attempted to mend fences with his fellow trainees. However, Jorge Masvidal hasn't taken this too keenly. Late last month, he took to Twitter and wrote, "F*** Colby. The most fragile, most sensitive guy in UFC history."
ADVERTISEMENT
Article continues below this ad
In the tweet, he even took a shot at Lambert, claiming that the trash-talking rule was for fighters and not "crotch sniffers."
Submission Radio's Denis Shkuratov and Kacper Rosolowski asked 'Chaos' for his take on the issue. 
ADVERTISEMENT
Article continues below this ad
Colby Covington feels sorry for Jorge Masvidal 
'Chaos' opted to play the victim and expressed his shock. 
"I was shocked. He completely went against Dan Lambert's word. Lambert put out a line saying no talking between teammates unless you schedule a fight and Jorge just completely questioned his authority. So you know as Dan Lambert I can't even imagine how he feels towards Jorge that he just completely tried to question him as a man and question his authority and completely try and pretty much backtalk him. That's pretty embarrassing." 
ADVERTISEMENT
Article continues below this ad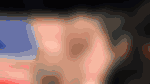 Chaos feels sorry that 'Gamebred' did that to Dan Lambert. He does seem to want sympathy for himself and the ATT founder. From the video, it is clear that he will be an expert in promos when he makes the switch to WWE in the summer of 2021. 'Chaos' added that he would continue to stick by the rule implemented at the training facility. 
"I'm a man of my word, I got nothing to say about it anymore. I'm just focused on fakenewsman and Tyron Woodley." 
ADVERTISEMENT
Article continues below this ad
'Chaos' has not been silent. He has spoken about 'Gamebred' pricing himself out of the Welterweight Title fight against Kamaru Usman. Besides this, he labeled Gamebred as "lighting in a bottle and all hype." Furthermore, he positioned himself to fight 'The Nigerian Nightmare' as he feels it is the only fight in the division that makes sense. 
Will we ever see the former friends battle it in the Octagon and settle their differences once in for all?