"I Was Surprised" – Chase Hooper Responds to Being Called 'Son' by Ben Askren
Published 04/16/2020, 4:58 PM EDT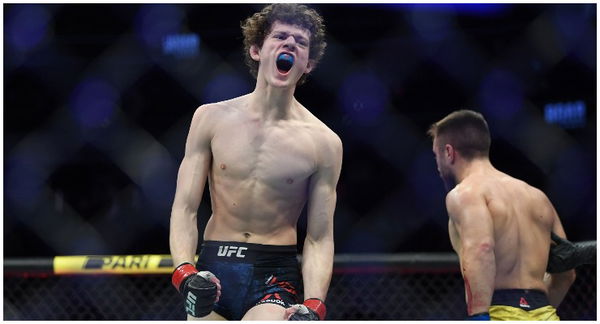 Chase Hooper has spent very little time inside the Octagon. But the similarity in his looks to Ben Askren has garnered him attention from the former Welterweight.
ADVERTISEMENT
Article continues below this ad
Ben Askren addressed his look-alike as his 'son' after Hooper's victory over Daniel Teymur at UFC 245. Chase played along and addressed "Funky" like his father.
ADVERTISEMENT
Article continues below this ad
"The Dream" said that he found Askren's antics cool. Furthermore, that was a big reason why he played along with it.
"I was surprised (initially) because he kind of initiated it," Chase explained when he appeared on What the Heck podcast. "I remember after the fight when I did all my media stuff, they were asking me, 'Did you hear what Ben Askren said?', and I said I had no idea. They showed me and I was like, 'whoa.' He said, 'Good job, son', or something and that kind of kicked it off.
The high point of this newly formed father-son relationship came at a moment when Askren wasn't even present there.
At UFC 246, Chase was doing the duty of a correspondent on UFC Fight Pass. He went to interview the fighter who knocked out Ben Askren in just five seconds – Jorge Masvidal. Chase walked up to him and asked why he did that to his father.
Askren was also present at UFC 246, cornering Maycee Barber. There were plans for Chase and Askren to converse in person. However, Barber suffered a torn ACL in her loss. That kept the distance between MMA's newest father-son duo.
"Maycee got hurt so he was caught up in that so it didn't work out," Hooper said. "We were going to go out after the fights and get some ice cream, put some content out,"
Chase Hooper had plans to train with his 'father' Ben Askren
The relation between Askren and Hooper is not just limited to Twitter. The former Bellator Welterweight champion had invited the young prospect to train at his gym.
ADVERTISEMENT
Article continues below this ad
However, the issue of Coronavirus came along and the plan fell through.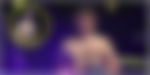 "Before all of the coronavirus stuff happened, he wanted me to go out and train with him at his gym. I was going to, too, but everything happened and it didn't work out."
ADVERTISEMENT
Article continues below this ad
A Dana White Contender Series product, Chase revealed that the UFC wanted him to return to action on May 16th, initially. However, owing to the outbreak of Coronavirus the card will not take place as per its schedule.
As of now, the UFC is planning to put out a card on May 9th. Subsequently, "The Dream" is hopeful that he will get a chance to step inside the Octagon for the second time on that day.