"I Would Knock Cody Out"- Sean O'Malley Calls Out Cody Garbrandt After UFC 250
Published 06/09/2020, 3:36 AM EDT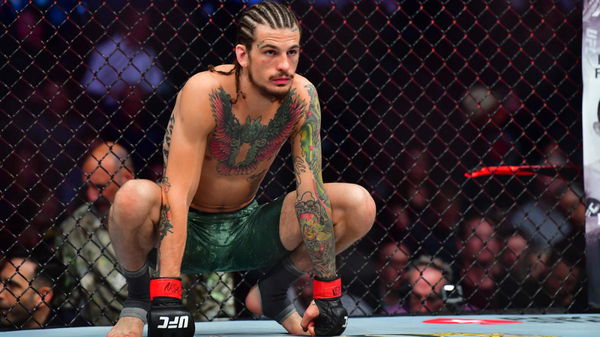 ---
---
Sean O'Malley left the MMA world awestruck with his all-out attack at UFC 250 which culminated in a knockout victory. As a result, 'Sugar' now has 2 wins in quick succession after a near 2-year hiatus from the Octagon. Now, the 25-year-old Bantamweight responded to calls of him fighting another impressive performer at the same event in Cody Garbrandt.
ADVERTISEMENT
Article continues below this ad
Sean O'Malley calls out Cody Garbrandt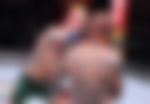 In a chat with ESPN MMA's Ariel Helwani, 'Sugar' said, "There's no way he takes that fight, there's no way he takes it. It's a lose-lose for him."
ADVERTISEMENT
Article continues below this ad
He goes on to explain his reasoning, "One, he's probably gonna get knocked out and two it's like he's fighting someone that has a lot of hype, but if he beats me people will say aw…"
'Sugar' reiterates his earlier point, "But it's a lose-lose for him I feel so. I'm sure that he'd avoid that fight."
When asked if he would take it O'Malley looked supremely confident as he said, "Yea absolutely, 100%. I feel like I would knock Cody out."
However, he did give 'No Love' credit for his impressive 'blink and you miss it' finish over Raphael Assuncao on Saturday. 
WATCH: Cody Garbrandt Lands a Massive KO at UFC 250 to Return to Winning Ways
ADVERTISEMENT
Article continues below this ad
"I mean he looked more improved Saturday for sure, it looked like he was more calculated, more calm. He looked very much improved from his previous…knocked out three times. So he did improve, I think he has a high level. He's a very very f**king dangerous opponent. You know, anyone that throws bombs like that is f**kin dangerous."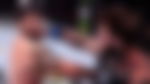 Despite his opponent showing signs of an upward trajectory following 3 losses on the bounce, 'Sugar' remained confident. He exhibited this following his win over Eddie Wineland where he claimed it have made no changes whatsoever. 
ADVERTISEMENT
Article continues below this ad
"But I feel like I'm calculated enough, accurate enough, and skill-wise enough to be able to knock him out. So yeah, that's a win-win fight for me."
Do you see the UFC booking this fight? Who will you be backing if it goes ahead?