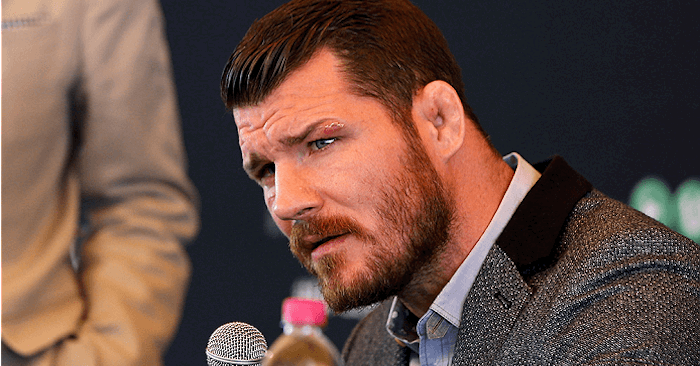 Former UFC Middleweight champion Michael Bisping had strong words for retired featherweight Chad Mendes. The fierce exchange took place on Twitter following a vigorous back and forth surrounding USADA. 'The Count' spoke out against Mendes based on comments pertaining to a drug suspension suffered by the latter.
An out of competition test was responsible for flagging a potential violation. Not to mention the test was conducted by USADA, which was brought into the organization as moderators to clean up the sport.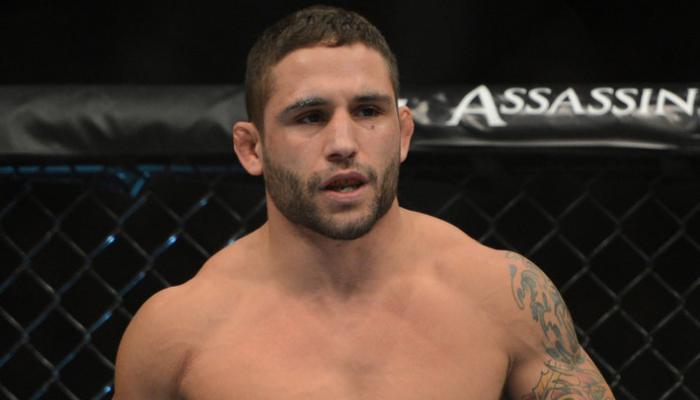 In response to the violation, Mendes would speak out publically and claim responsibility. He explained that the irregular finding stemmed from a cream used to treat a skin malady.
However, 10 days after the announcement, Mendes tested positive for a growth hormone that sidelined him for 2 years.
Chad Mendes would eventually return and compete two more times inside the cage going 1-1. He decided to step away from active competition following a TKO loss to current champion Alexander Volkanovski. Mendes left behind the legacy of having been a top contender throughout the majority of his career.
Michael Bisping and Chad Mendes: War of words
Michael Bisping has spoken out against many fighters who have faced issues with USADA. Throughout his career, 'The Count' has had a harsh stance against anyone with a questionable past regarding performance usage.
He spoke out against Chad Mendes referencing the retired fighters' past situation. Not to mention, these comments didn't sit well with the former featherweight title challenger.
Hey @bisping let's get some shit straight here. When I LET usada suspend me it was for a banned peptide under their rules. NOT a steroid. Just to put some shit into perspective for morons like you, too much caffeine… https://t.co/rCAzeiKHIJ

— chad mendes (@chadmendes) June 24, 2020
In light of the initial callout, Michael Bisping was quick to respond to 'Money' Mendes on Twitter. Moreover, he pointed out that accepting a suspension is oftentimes not a reflection of innocence.
When "you let" them suspend you 😂😂😂 you're so generous and giving . I wouldn't "let" someone suspend me unless I was guilty. Looks a little suspect you see. But you crack on big lad. https://t.co/FDB5qMLyTz

— michael (@bisping) June 25, 2020
The UFC has continued to be the home for Bisping through his involvement in broadcasting. Additionally, the Brit has oftentimes antagonized several fighters with his comments whilst continuing to be off the active roster. As a UFC commentator, analyst, and host of a podcast, it is unsurprising to see Bisping ruffle a few feathers, given his 'say it as you mean it' attitude.
Continue the conversation on the app, join other MMA fans on MMA Fans App