"I'd Be Happy To Call President Trump" – Colby Covington
Published 03/16/2020, 4:05 PM EDT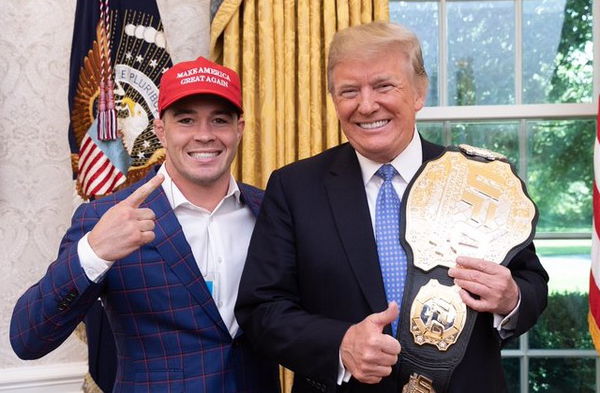 ---
---
The UFC had one plan in mind when UFC London was cancelled for all good measures. They wanted to put together a card as early as possible with whatever fighters they can get their hands on. What they didn't know was that some of the fighters on their payroll, namely Tyron Woodley and Colby Covington, were diligent enough to make sure that the people don't miss the UFC.
ADVERTISEMENT
Article continues below this ad
Leon Edwards and Tyron Woodley were expected to headline UFC London this weekend. However, due to the outbreak of Coronavirus in both the continents, a travel ban was put in place between Europe and the USA. Tyron Woodley then started calling out someone who wasn't living across the ocean, Colby Covington. He took to Instagram and issued full-blown call-outs to "Chaos".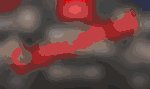 ADVERTISEMENT
Article continues below this ad
Woodley would have made a fairly good matchmaker in the UFC. This is because he chose to call out the man with the loudest mouth in the division. Covington, with his trash-talking attitude, seems the first guy to call when you want to pick up a fight. And Woodley did just that. In return, Colby didn't disappoint his fans and Woodley alike.
According to Mark Raimondi, Covington isn't taking this fight on half measures. He is willing to do whatever it takes to find a location for the event. And that includes talking to his long time favourite, Donald Trump, to make a booking of the White House lawn for the weekend.
Covington: It doesn't matter if it's in tribal land, it doesn't matter if it's in the White House. I'd be happy to call President Trump to get this fight on the White House lawn if need be.

— Marc Raimondi (@marc_raimondi) March 16, 2020
Colby Covington thinks weight cut wouldn't be an issue for him
The most common problem for fighters stepping in on short notice is to make weight. Fighters usually move around weighing a lot more than the weigh during the weigh-in. For instance, the former featherweight champion, Max Holloway, walked around at around 190-200 pounds. But after cutting weight he fought at 145 pounds. However, that wouldn't be the problem for the fighter who uses #MAGA as a publicity trademark.
ADVERTISEMENT
Article continues below this ad
Covington: I could make 171 this week. I stay in shape year around. It would be an easy weight cut for me.

— Marc Raimondi (@marc_raimondi) March 16, 2020
Covington has already given the fight a green flag. The ball is now in the UFC's court. He urged Dana White to give the people the show they deserve. At a time when all other sports are shutting down, Colby says that the people need this fight to happen.
ADVERTISEMENT
Article continues below this ad
If the UFC can get the two to fight this weekend, it may be the best thing that can come out of the coronavirus issue that has been hurting them badly. They have had events with no attendance at all. However, they are still very aggressive about not scrapping events altogether. And today their fighters have upheld the same spirit.