"If I don't do it, I'm gonna be the B***h of the Internet" -Bruce Buffer Shares Why he Started the Buffer 360′
Published 04/29/2020, 6:28 AM EDT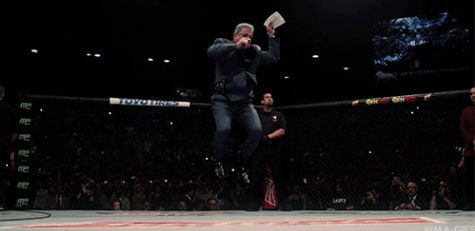 ---
---
Bruce Buffer is irreplaceable in the UFC. His voice is what hypes up the crowd and builds up the fighters ahead of 3 to 5 rounds of action. The 'Veteran Voice of the Octagon' first used the unique introduction at the main event of UFC 100 where Brock Lesnar defended the UFC Heavyweight Championship against Frank Mir.  The veteran announcer appears on UFC Fight Pass and spills the beans on his iconic 'Buffer 360' to Jon Anik and Megan Olivi.
ADVERTISEMENT
Article continues below this ad
Bruce Buffer Elaborates on the 'Buffer 360'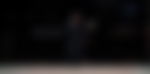 ADVERTISEMENT
Article continues below this ad
"I come out of the corner of Frank Mir. I'm walking to Brock, in my head my left brain's telling the right. If I don't do a 360 right now, I'm gonna be the bitch of the internet on Monday. Okay. I mean the forums are gonna tear me apart. So I went over to Brock thinking about it plant my feet looked at him and I jumped up and spun around. I landed perfectly shoved that card in his face, roared Lesnar and his arms went up." 
Buffer says the spontaneity of the moment and the execution was just perfect
"And honestly, I don't think a screenplay or a director could have written the scene more perfectly. Right? And I looked to my left and knew what was going on over there in the corner and Rogan and all of then are going bananas. And I think it myself. Mission accomplished. All good." 
Check out a fan video of Buffer introducing the "360" to the world
ADVERTISEMENT
Article continues below this ad
The Buffer 360, along with the iconic and powerful "It's time!" serenading throughout the arena are what UFC fans thirst for. At times, they even join Buffer as he says it.
ADVERTISEMENT
Article continues below this ad
UFC 249 returns next month at Jacksonville. This is because the state of Florida has deemed sports as essential businesses. We know the fighters who will be there and we know Joe Rogan will be there. Fans certainly hope Buffer will be there as he will be needed to spice up the event in an empty arena. Until that moment arrives though, check out some of Bruce Buffer's iconic Octagon Introductions, such as this one of Conor McGregor at UFC 189.