If Khabib Nurmagomedov Does Not Get Past the Guard of Tony Ferguson, It will Present Problems: John McCarthy
Published 02/27/2020, 6:00 PM EST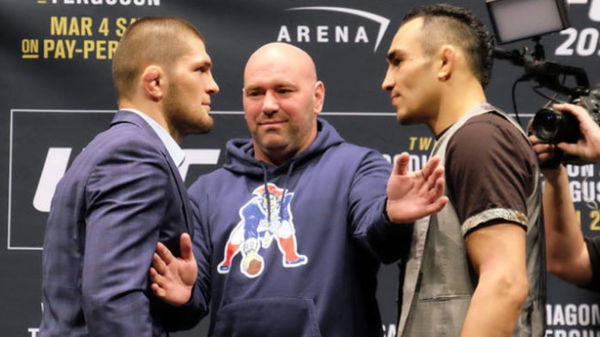 ---
---
Khabib Nurmagomedov vs Tony Ferguson is less than 2 months away and it seems like the fight is a major topic of discussion in the MMA community. Josh Thompson and John McCarthy spoke about the upcoming match between Tony and Khabib.
ADVERTISEMENT
Article continues below this ad
Undefeated UFC lightweight champion Khabib Nurmagomedov will take on Tony Ferguson in April. Khabib is currently on a 12 fight win streak in the UFC. He looks forward to conquering Tony. "El Cucuy" is Khabib's toughest challenge yet.
Like Khabib, Tony is also coming off a 12 fight win streak. The American has violently destroyed almost all of his opponents. Tony was the interim lightweight champion of the UFC. However, the title was stripped from him due to an injury.
ADVERTISEMENT
Article continues below this ad
According to Thompson, Tony does not bring to the table anything which Khabib has not seen before. He believes that Khabib is the superior grappler and will have an advantage in the grappling exchanges. Thompson also referenced Tony's big hands which may help him get an edge over Khabib.
" He does a great job at getting wrist control…yes there is a threat there. But to think that Khabib is gonna see something (submission wise) that he hasn't seen already, that's not gonna happen!"
Josh Thompson believes that cuts are the only way by which Tony Ferguson beats Khabib Nurmagomedov
Thompson who has trained with Khabib and competed against Ferguson believes that it is highly unlikely that Tony will beat Khabib. However, he believes that the only way Tony can beat Khabib is via cuts.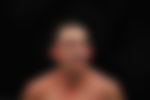 Ferguson's nasty elbows cut his opponents with ease. He has made almost all of his past opponents bleed. When "Big" John McCarthy brought up some comments made by Eddie Bravo regarding Tony's wrestling, Thompson was quick enough to state that Khabib is equally good, if not better!
Khabib's fight with Gelison Tibau and Rafael Dos Anjos were also a part of the discussion. Many people believe that Tibau had done enough to win against Khabib. Khabib was never able to take Tibau down. Similarly, he was not able to pass RDA's guard.
ADVERTISEMENT
Article continues below this ad
"If he does not get past the guard of Tony Ferguson when he takes him down, it will present some problems." Big John McCarthy told Josh Thompson.
Since the fight is scheduled in New York, a major part of the discussion revolved around cuts. Last time, a BMF title fight between Jorge Masvidal and Nate Diaz was stopped by a doctor from the New York State Athletic Commission.
How do you see Khabib vs Tony go down?
ADVERTISEMENT
Article continues below this ad
Read: "Dominick Cruz Has No Mind": Khabib Nurmagomedov Blasts UFC Analyst For His Biased Verdicts