"If You Are Gonna Fight, Then Let's Get You in Here":- Ben Askren On Georges St Pierre UFC Return
Published 10/19/2019, 5:59 PM EDT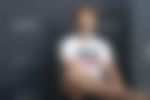 ---
---
George St Pierre vs Khabib Nurmagomedov is arguably the biggest super fight at the moment in MMA. Although George St Pierre has been away from the sports for many years and the lightweight division has some legit contenders such as Tony Ferguson and Justin Gaethje, the fight between GSP and Nurmagomedov is appealing to the fans for sure. However, Ben Askren does not seem to be in favor of making this fight happen.
ADVERTISEMENT
Article continues below this ad
"That one is ridiculous. I just don't like it because this feels like, Obviously, he did it one time, he fought Michael Bisping. But he essentially retired in 2013.", said Ben Askren when asked about the fight between GSP and Khabib Nurmagomedov.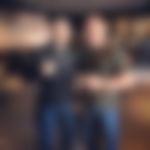 ADVERTISEMENT
Article continues below this ad
Ben Askren mentioned that fans have been speculating GSP's comeback to the sport frequently even if GSP has announced his retirement. Ben Askren said:
"It's just like either you are gonna fight or you are not gonna fight. if you are not gonna fight cool, that's fine, you are one of the greatest of all time. if you are gonna fight, then let's get you in here."
ADVERTISEMENT
Article continues below this ad
Ben Askren compared the scenario to the whole gimmick Conor McGregor is playing out at the moment, which is calling out fighters for his next fight and not show up. 
"It's kind of same gig Conor is pulling right now. Every time he calls out somebody but we haven't seen him cage. it's cool for a little bit, but you have been doing the same thing over and over and over, so you either do it or don't."
There have been a lot of speculations surrounding the fight between Khabib Nurmagomedov and GSP. First GSP tried to make the fight, but UFC showed no interest in making the fight, leading to GSP announcing his retirement. And a few months after Khabib Nurmagomedov calls out GSP to fight for the title at the lightweight division and out of nowhere GSP is thinking about coming out of the retirement again. Well, it's safe to assume that Ben Askren is fed up with his gimmick.
ADVERTISEMENT
Article continues below this ad
George St Pierre last fought in 2017 against Michael Bisping and before that he fought in 2013 against Johny Hendricks. Though fans believe GSP will still be able to compete at the highest level against the most dominant fighter in UFC history, a few questions must arise surrounding GSP's comeback.