"If You Want To Get Better, Always Be The Student" – Stipe Miocic
Published 07/21/2020, 3:19 PM EDT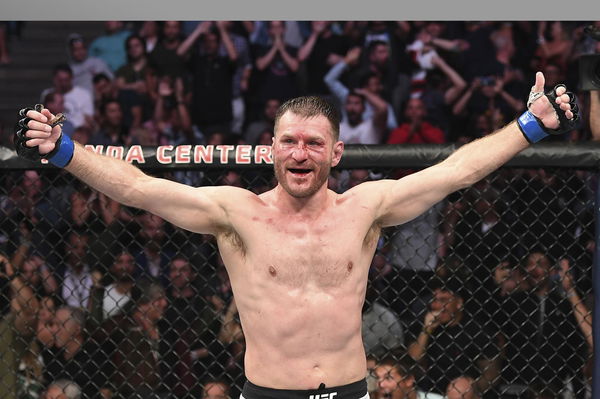 ---
---
Stipe Miocic is ready to defend his UFC Heavyweight title in his upcoming fight against Daniel Cormier at the main event of UFC 252. After several speculations and turmoil, the heavyweight matchup has finally been materialized. Thus, Daniel Cormier and Miocic are expected to settle the feud for one final time inside the octagon.
ADVERTISEMENT
Article continues below this ad
Both DC and Miocic have faced each other twice in their respective pro careers. And they are staged for one more contest at the upcoming UFC 252 headliner. Thus, the trilogy bout is assumed to be an ice-breaker between them, since the scorecard stands at 1 each right now.
Daniel Cormier knocked out Stipe Miocic for the heavyweight gold in their original bout at UFC 226, ending a 6-fight win streak. However, Miocic avenged his loss and reclaimed the title by knocking out Cormier in their re-match at UFC 241. While the trilogy bout is now on the cards, Miocic has reflected on his championship mindset. And has potentially amazed a bunch of his fans.
ADVERTISEMENT
Article continues below this ad
UFC champion Stipe Miocic reflects on his mindset before trilogy fight against DC
The 37-year-old newly posted a picture from his official Instagram handle. Stipe Miocic is spotted lacing the boxing gloves in the picture However, the social media caption has potentially thrilled the UFC fans for some obvious reasons.
The UFC Heavyweight champion reflected on his mindset before facing Daniel Cormier for the third time and wrote, "If you want to get better, always be the student. -Big M. Setting the tone at the house of truth!". While Miocic continues to inspire his fans, he still has to do a lot more to retain his title against DC.
ADVERTISEMENT
Article continues below this ad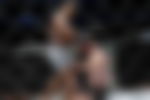 Daniel Cormier has lost against only two men in his UFC career- Jon Jones and Stipe Miocic. While he has been unable to beat Jones, DC has already proved his point against Miocic in their original contest. DC became the Dual UFC champion by knocking out Miocic at UFC 226.
However, he soon lost the feat against Stipe in an epic rematch at UFC 241. Since then, the trilogy bout has been on the works. If not for the Covid-19, 'DC vs Miocic 3' would have been materialized much earlier. Well, better late than never, the fight is finally happening for the fans. UFC 252 will go live on August 15 with 'DC vs Miocic' as the main event.
ADVERTISEMENT
Article continues below this ad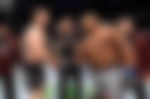 Daniel Cormier is expected to hang up his gloves after UFC 252. The 41-year-old has been prominent in MMA for decades. And boasts a pro record of 22-2-1 (NC). He will look forward to reclaiming the UFC Heavyweight title against Miocic in their upcoming matchup. And probably his last.