"I'll Be Ready in August"- Colby Covington Gives an Update on His Next Fight
Published 07/18/2020, 6:46 AM EDT

Follow Us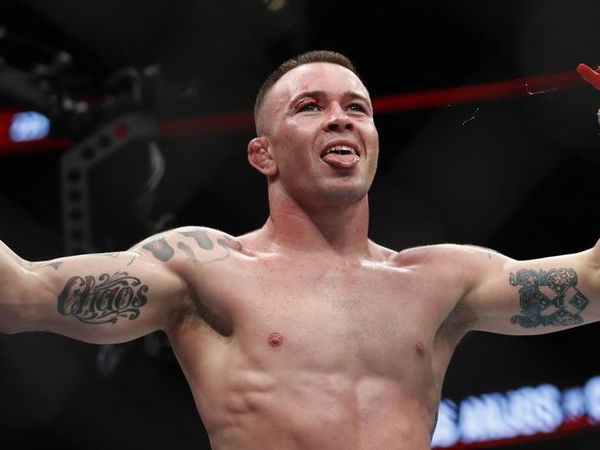 To add some more spice to the already thrilling UFC welterweight division, Colby Covington has recently teased his potential return to the octagon. 'The Chaos' claimed that he is ready to come back by August. However, he might have to postpone those plans due to Tyron Woodley.
Colby has appeared desperate about facing Tyron Woodley in recent times. And he is ready to shift his return till September if 'The Chosen One' hesitates to appear on August 22. In an interview with MMA Junkie, Colby expressed his frustration over Woodley and accused 'The Chosen One' for ducking him several times.
ADVERTISEMENT
Article continues below this ad
Colby Covington slams Tyron Woodley and hints at his possible UFC return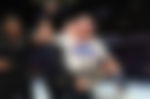 Both Tyron Woodley and Colby Covington are coming from humiliating defeats in their last appearances. Thus, a welterweight clash between them makes absolute sense at this point. UFC matchmakers have also agreed to the notion. And they reportedly tried to line up the duo on August 22. However, Colby Covington stated that Tyron Woodley has walked out of the offer, like always.
"They (UFC) told me that him (Woodley) and his management came back to them and they agreed to the terms and they agreed to the contract and the opponent and the date August 22 in Las Vegas on ESPN main event and then all of a sudden I found out yesterday that he pulled out.
"Why is he not ready to go in August? He just told his manager, that coke head Malkikawa first-round management that you know he wanted to fight Colby last week you know, you were supposed to fight, he gave his verbal confirmation to the UFC, I gave my verbal confirmation, I signed the contract, why is he not showing up now?" asked Colby via MMA Junkie.
The Colby-Woodley feud continues in UFC
Colby Covington showed no mercy while verbally thrashing his expected opponent, Tyron Woodley. According to him, Woodley has ducked him several times in the past and it is no different this time. However, it seems that Colby Covington is still in no mood to let go of the Tyron Woodley fight.
When asked about fighting someone else if Woodley doesn't show up, 'Chaos' responded, "I will be ready in August but if he has to push it back till September, then you know we can do it in September but you know he is not getting out the easy way.
ADVERTISEMENT
Article continues below this ad
"I am going to be the one to retire Tyron Woodley"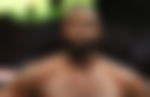 Thus, it seems that Colby Covington doesn't want to fight anyone other than Tyron Woodley at this moment. When asked about Jorge Masvidal, Covington similarly accused him of ducking the fight. However, he still did not rule out the possibility of the encounter between him and 'Gamebred'
ADVERTISEMENT
Article continues below this ad