Angela Hill came into UFC Fight Night 176 riding a three-fight win streak. When her co-main event fight with Claudia Gadelha ended, she thought she had done enough to extend her win streak.
However, two of the three judges thought otherwise. Hill is not impressed with the result. So much that she wants to step back into the Octagon in as soon as a week.
Gadelha started the fight strong. She utilized her improved boxing to keep "Overkill" at bay. The former title contender then transitioned to the ground. From there on it was all Gadelha as she easily penetrated Hill's defense.
Angela came out much more explosive in the second round. She even landed a hard right hand on Gadelha's jaw that knocked her to the ground.
However, she wasn't able to capitalize much on the punch. After the first two rounds were one-a-piece for both the fighters, the two decided to push the pace in the third.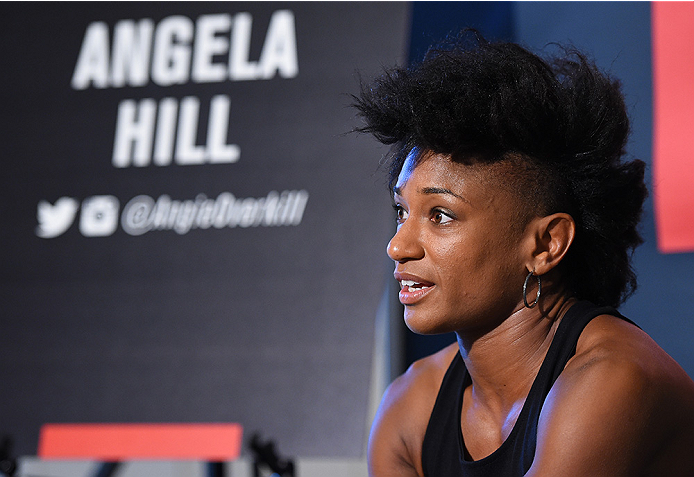 The final decision led to a lot of people terming it as a robbery for Hill. Probably, it was Gadelha's power punches that swayed the decision in her favor.
Nonetheless, it was a very tough call to make for the judges. Coming off a razor-thin defeat, Angela will be looking to get back in the win column as soon as possible.
Angela Hill is ready to fight on an island, in Arizona or at UFC Apex
Hill has been one of the most active fighters on the UFC roster. Her activity is a trademark that she has carried over since her time in Invicta FC.
Since 2019, she has stepped inside the Octagon seven times. Her seven fights in 421 days is the second busiest seven fights scheduled in the UFC behind Sam Alvey. The Light-Heavyweight had the same number of fights in 414 days.
The pace hasn't taken a toll on the body of the former Invicta FC champ. She feels so fresh that she is willing to step inside the Octagon next week. Even the location won't be an issue for her.
I won that fight @danawhite. Book me on the island, Arizona, apex wherever and I'll carve up more of your girls. Ready to go next week.

— Angela Hill (@AngieOverkill) May 17, 2020
Despite the loss, Hill's stock wouldn't take a very big hit. She went toe-to-toe with a former champ and lost a controversial decision. Hopefully, the UFC takes into account her activity and gives her an opponent that can help her climb the rankings.
Continue the conversation on the app, join other MMA fans on MMA Fans App