"I'll Knock 'Em All Out"- Anthony Johnson On UFC Return
Published 03/11/2020, 9:58 AM EDT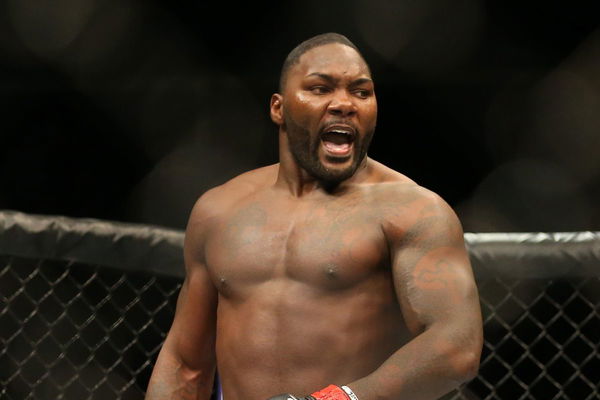 ---
---
Anthony Johnson (22-6-0) has been consistent about his plans for rejoining the UFC. Ever since August 2019, the  UFC Universe has been expecting the "Rumble" to come up with some good news regarding his re-employment.
ADVERTISEMENT
Article continues below this ad
Yet, Johnson has not entered the USADA pool. All fighters are required to test clean in the USADA pool for at least six months before being granted the license to fight.
When asked about his progress towards rejoining in a recent press conference, the fighter said,
ADVERTISEMENT
Article continues below this ad
"Everything is going smooth. No dates set yet. I just plan on catching a lot of bodies when I come back. That's all I know. It (doesn't) matter if it's Heavyweight or Lightheavyweight. I'll knock 'em all out."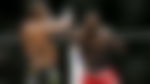 Anthony fought his last battle at UFC 210 in April 2017, where he faced Daniel Cormier for the second time. The outcome was similar to the first time they fought, with DC emerging victorious via submission.
He retired post his loss to DC and only made an announcement regarding his comeback two years later in August 2019, when he told reporters that he will be entering the USADA pool.
The American fighter confirmed in October 2019 that he was in talks with the UFC Brass about re-entering the octagon as a part of the Heavyweight division.
"Probably next month.": Anthony Johnson on entering USADA pool
Johnson spoke about the timeline of his return in the press conference. When talking on his return to the USADA pool, the fighter said, "Probably next month. Something like that."
ADVERTISEMENT
Article continues below this ad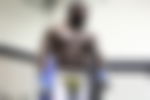 This announcement might just stir things up in the Heavyweight Division, as Stipe Miocic recently announced his decision to return to the fighting scene this summer.
With the champion returning and Johnson, a two-time competitor for the title, on the verge of a comeback, the Heavyweight division might just make up for all the inactivity it has experienced in these past few months.
ADVERTISEMENT
Article continues below this ad
However, Johnson also stated that he is not limiting himself to the Heavyweight division. He will be choosing between the Light Heavyweight and Heavyweight divisions when the time for joining comes. He said,"I'd fight at both, no matter what weight. They (Jon Jones and Stipe Miocic) are both athletes. They're both champions. Best ever in both weight classes. So, I'd be glad to take the opportunity to fight both of them."