"I'll Put You out Faster Then You Did Askren" – Dillon Danis Wants Jorge Masvidal in Bellator
Published 06/06/2020, 5:05 PM EDT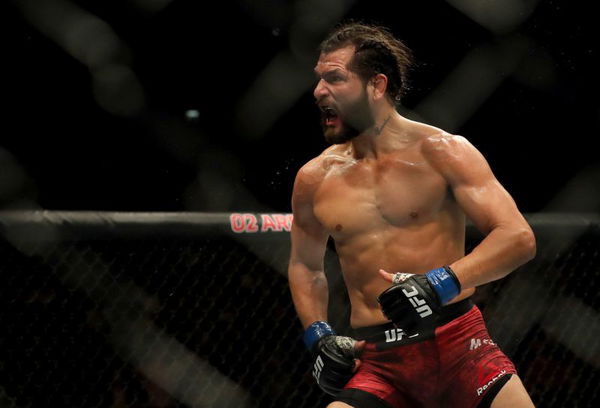 ---
---
Jorge Masvidal has expressed his displeasure with how much the UFC is paying him. He has even asked for his release. Masvidal's stock is at an all-time high right now. Hence, other fighters are eagerly hoping to cash in on the opportunity to fight him. That includes fighters from Bellator as well who want Masvidal to jump ships and leave the UFC.
ADVERTISEMENT
Article continues below this ad
Former Brazilian Jiu-Jitsu fighter Dillon Danis has expressed his interest in fighting Jorge Masvidal. He has even invited him to fight in Bellator. However, the invitation was packed with a threat as well. Danis said that he would knock out Masvidal faster than the latter knocked out Askren. Dillon was referring to Jorge Masvidal's five-second knockout of Ben Askren. The fight holds the record for the fastest knockout in UFC history.
ADVERTISEMENT
Article continues below this ad
Dillon Danis's name came into prominence when he was brought into Conor McGregor's camp as a BJJ coach ahead of Conor's second fight with Nate Diaz. He made good use of the limelight that he received from being with the sport's most marketable star. He transitioned to mixed martial arts and signed a contract with Bellator.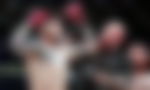 Just like McGregor, Danis also relies heavily on trash-talking to get his share of attention. However, he hasn't seen the same level of success as Conor McGregor. Former UFC champion Michael Bisping slammed Danis for copying McGregor. "The Count" labeled him as "poor, second-hand, overwashed, hand-me-down version" of Conor McGregor.
ADVERTISEMENT
Article continues below this ad
Why is Jorge Masvidal demanding a release from the UFC?
Masvidal went on a Twitter tirade yesterday criticizing the UFC. From his tweets, it seemed that negotiations were going on for a championship fight between him and Kamaru Usman. Masvidal said that the UFC was offering him half of what he made in his last fight. The reason for this, "Gamebred" cited, was because his opponent (Usman) isn't a draw.
Watch This Story
Dana White, after the weigh-ins for UFC 250, said that everyone wants to be paid more. He even added that fighters like Masvidal are independent contractors. This statement triggered the BMF champ and he demanded his release. He even asked people not to compare UFC fighters with players from other major leagues.
ADVERTISEMENT
Article continues below this ad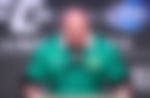 There seems to be a growing resentment with the pay that the fighters are getting from the UFC. The retirement of Henry Cejudo last month, at a comparatively young age, has been linked with him getting paid less than what he deserves. Even Light Heavyweight champ, Jon Jones, has demanded his release from the UFC. Subsequently, he even went to the extent of vacating his title. Such trends have to be alarming for UFC if they want to remain the best in the business.