"I'll Say Something Stupid Again."-Israel Adesanya Unapologetic for His 9/11 Comment
Published 03/03/2020, 9:49 AM CST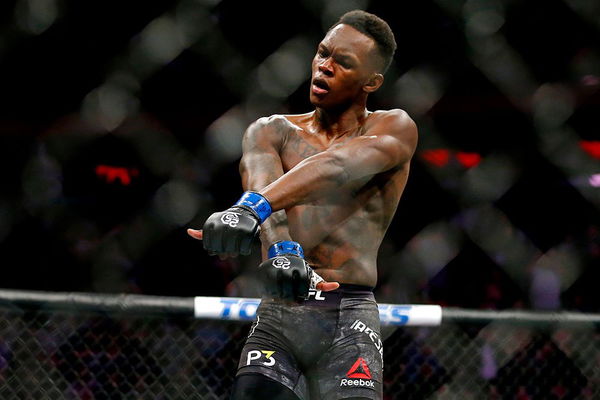 ---
---
Israel "The Last Stylebender" Adesanya makes an appearance on Ariel Helwani's MMA Show. In conversation with the host of the show, Adesanya talked about his upcoming fight against Yoel Romero. The two further talk about the infamous reference that the Nigerian fighter made about the 9/11 tragedy. When asked about whether he thinks he should slow down and not get too excited while talking about such sensitive subjects, he responds saying that he never made fun of the incident but only a reference.
ADVERTISEMENT
Article continues below this ad
"I never made fun of anyone, I never made a joke. I just made a reference to something that actually happened."- Israel Adesanya on his 9/11 comments.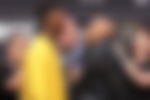 ADVERTISEMENT
Article continues below this ad
The fighter soon admits that his comments may have been triggering for some people. Adesanya was willing to hold himself accountable for his comments while conversing with Helwani, but not as much as one would like. The UFC Middleweight Champion proceeds to talk about how there is a strong possibility of making a similar mistake again. Seemingly unapologetic, the fighter explains that he will be careful with his words but will not slow down. He will continue to operate similarly and will probably mess up at some point.
"I don't think I need to slow down or anything. It's the speed I operate at and eventually, I'll say something stupid again. It's a numbers game, it's probabilities. I'm bound to f**k up at some point… So get ready for your fake outrage and the real ones."- Israel Adesanya
Israel Adesanya On His 9/11 Comment
The City Kickboxing team fighter made the fateful comment in a press conference in Auckland. Adesanya claimed that he would strike Romero down and "eventually he'll crumble like the twin towers". The comment sparked outrage amongst the fans of the sport. Divisional contender Paulo Costa even came out with a statement vowing to "really kill" Adesanya for disrespecting all the innocent people who were affected by the tragedy.
ADVERTISEMENT
Article continues below this ad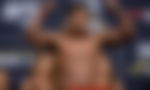 ADVERTISEMENT
Article continues below this ad
Adesanya soon took to social media in an attempt to apologize for his comment. The fighter posted screenshots of comments from fans along with his official statement. Izzy explains that he was just rambling and his brain chose to use the wrong euphemism.