"I'll Start Attacking Y'all From Behind"- Mike Perry Blasts Haters On Social Media
Published 07/01/2020, 6:29 AM EDT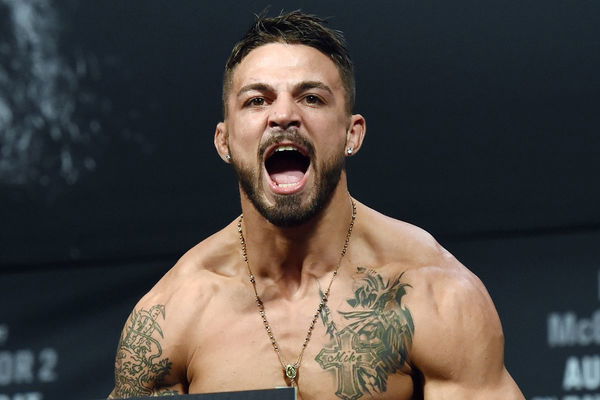 ---
---
Mike Perry is a well heard off name in the MMA world at present. This is due to his decision to head into a fight sans traditional cornermen. Instead, the Welterweight opted to have only his girlfriend Latory Gonzalez by his side in his defeat of Mickey Gall. Now the fighter addressed an issue he has identified with himself and come up with a bizarre solution to address haters. 
ADVERTISEMENT
Article continues below this ad
Mike Perry says all people make him do is hate them
In a chat with Ariel Helwani, 'Platinum' addressed the fact that he was too real. He said, "I'm too real. I tell people when I get the chance. You know like right now I got this platform and I'm like tryna tell people. I hate you motherf***ers all they make me do is hate them."
ADVERTISEMENT
Article continues below this ad
He talks about people bugging him to such an extent that he considers leaving social media. However, he adds that it is his and will not do it. "And make me want to delete my social media, but I won't let them do that to me cause it's mine."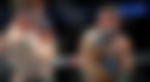 At this point, the Welterweight fighter shares his strategy to deal with the issue at hand. He says, "But one thing I need to start smiling in y'all's faces and then as soon as I see y'all, y'all think it'll be okay and I'll start attacking from behind when you're not looking and I'll f***in kill you."
Furthermore, he implies that he could tell people the opposite and surprise them. He even says he could dish out the same treatment he received at the hands of Vicente Luque at UFC Fight Night 156. 
ADVERTISEMENT
Article continues below this ad
"But maybe I should start telling people who are right to me and then just attack them. So now you don't know, it might be insincere or am I gonna attack you? Am I gonna give you the flat nose?"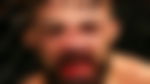 It is possible that 'Platinum' is peeved at certain fans attacking him on dedicated social media accounts. He announced that he would like to move up a weight class for a fight. Building on the real-life bad blood, the UFC does have a good story, but given Dana White's apprehension to not book fights that feud it may not go ahead within the cage. Nevertheless, it will be interesting to see how everything plays out. 
ADVERTISEMENT
Article continues below this ad
Let us know what you make of Mike Perry's solution to being "too real?"
"It's Like Mike's Cornering Himself"- Daniel Cormier Reacts to Mike Perry Fighting With Girlfriend as Cornerman