"I'm Going to Become the World Champion" – Darren Till Reflects on His War With Robert Whittaker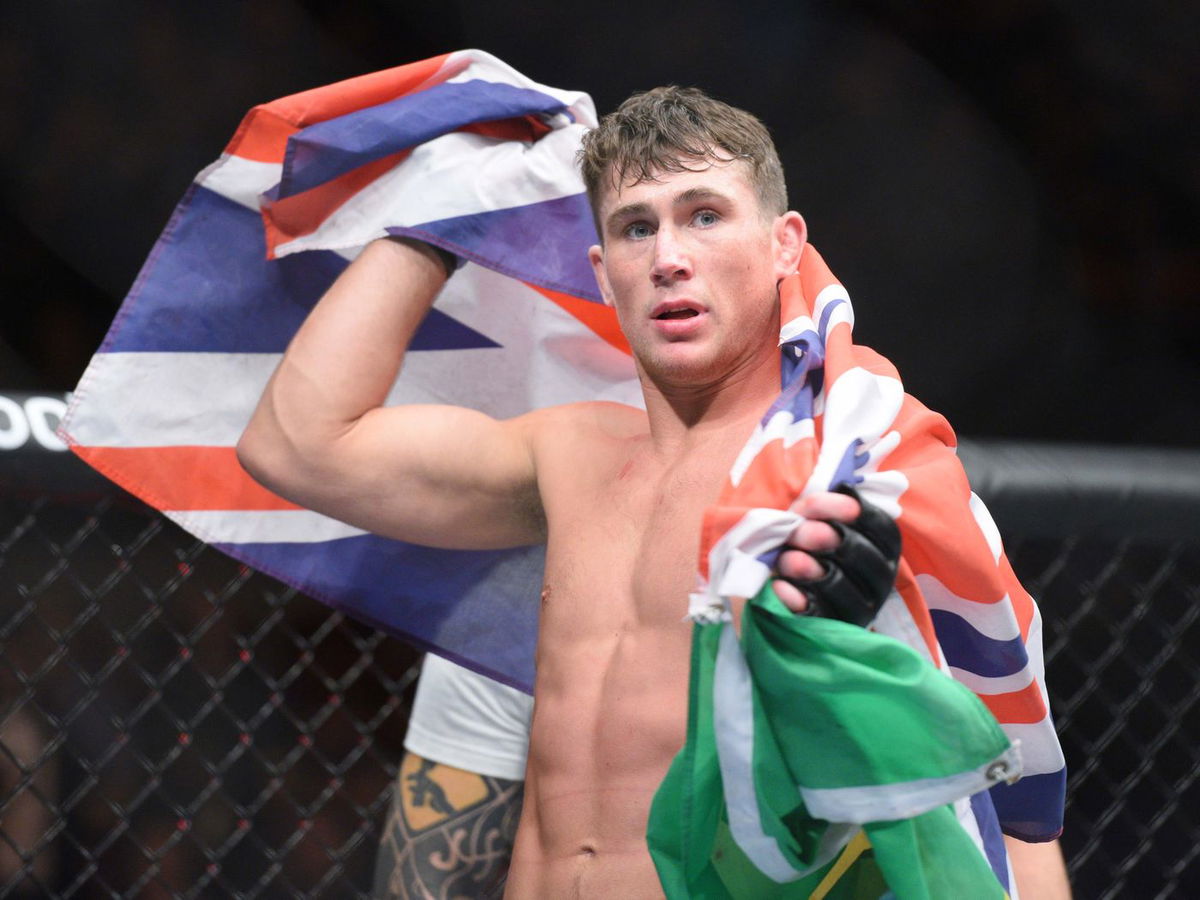 As it approaches a week since the UFC moved away from Fight Island, one fighter is still feeling the devastating effects of a brutal battle. UFC Middleweight competitor Darren Till took to Instagram and shared an image from the Fight Island main event. Here as referee Herb Dean looks on, he shakes hands with Robert Whittaker. In the adjoining caption, 'The Gorilla' reflected on his herculean effort.
The 6th ranked Middleweight fighter wrote, "What a week! Just reflecting on my chess match of a fight with rob? Enjoyed the competition, Few things I hesitated on & should of capitalised. It was a close close match as everyone said, You could of gave it 3-2 me, 3-2 rob? Either way is completely right I feel!"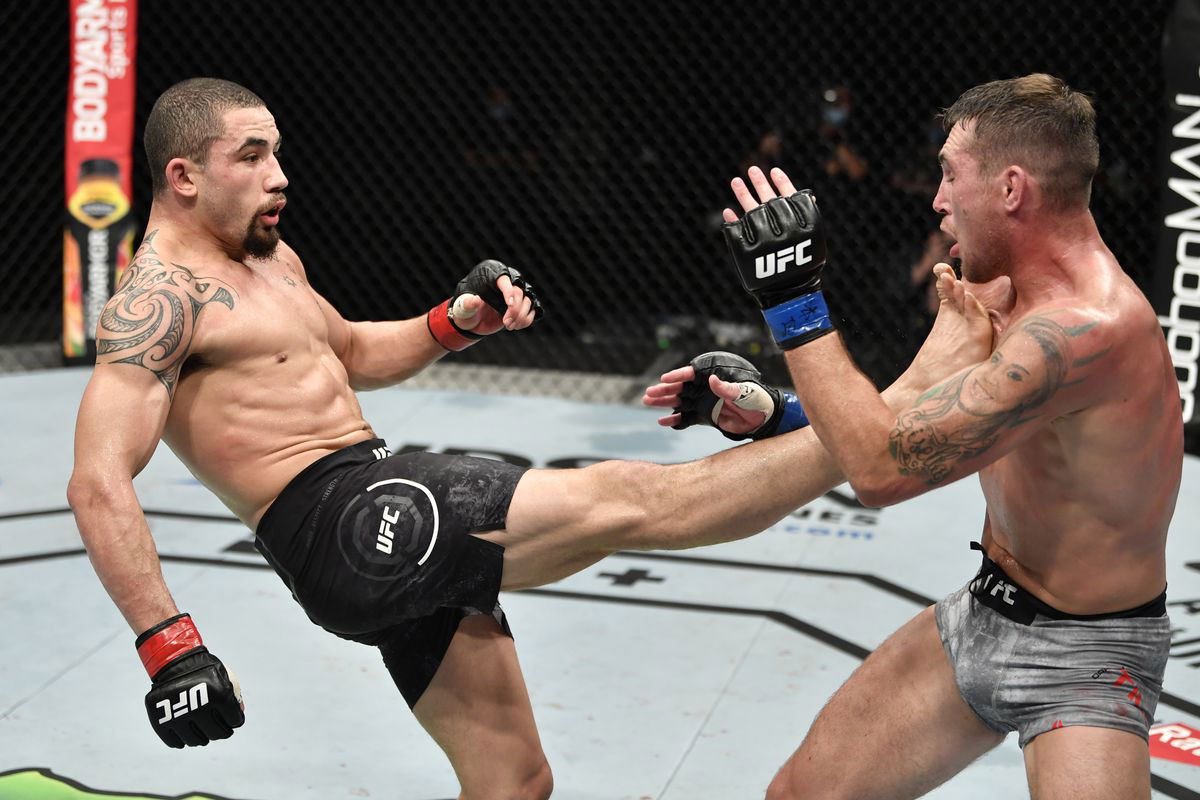 The fight was certainly close with 'The Reaper' just seeming busier and connecting with more strikes. In retrospect, it is natural for any competitor to look back at a particular moment or moments and wish they could have done something differently.
However, at the time their opponent's next move too would have been a mystery and as they anticipated a strike they avoided making a decisive move. 
Darren Till says Robert Whittaker is a terrific fighter
'The Gorilla' continued, "The 5th round the takedowns maybe didn't count because I sprung back up each time therefore nullifying them…But I ain't crying over spilled milk. Rob's a terrific fighter & hats off to him, We will get it done again."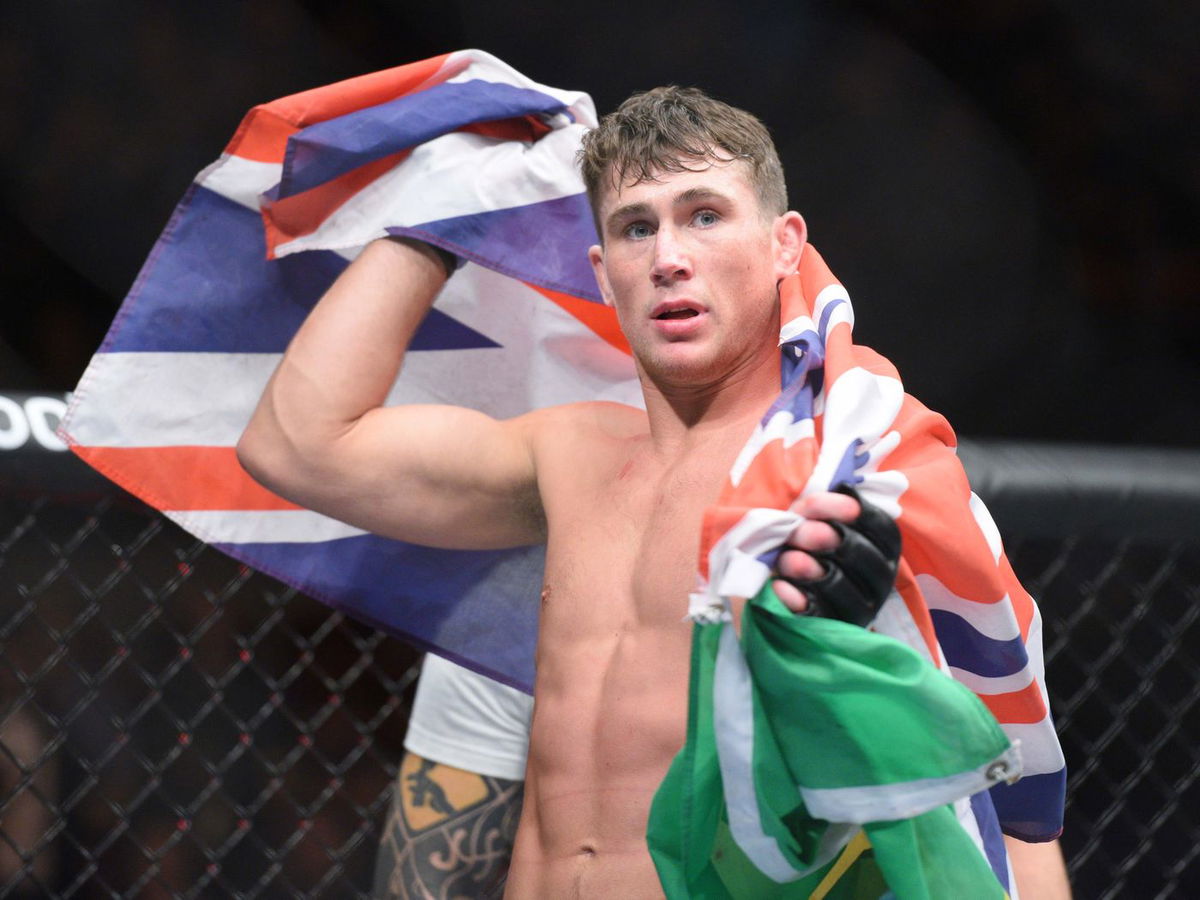 Till reveals that he sustained an injury. This was expected given the fighter's words to his corner after taking a tremendous amount of leg kicks. This incident took place early in the fight and 'The Gorilla' kept at it and absorbed many more shots to the already injured leg.  
"As for me! I've got some time off from a certain knee from a certain someone… rob? I told you all before this fight that I'm just getting started and I meant it…I'm going to become the world champion. I'm going to become a legend & I'm going to become a role model for young aspiring fighters everywhere." 
The 27-year-old has lofty ambitions and promised fans that he would return in 2020 itself. Furthermore, in his bid to be a champion, Till will have to fight regularly, which is his plan. 
"As soon as I'm back this year I want to fight 2-3 times as quick as I can… Thanks for the support, thanks for the hate. Thanks for everything!! ADELASAGNE!!! I'll see you soon boi. Thank you my team, my family & my friends for the support, Especially (Team Kaobon) & (MTK Global)"
Read: Darren Till Shocks Everyone With a Silent Walkout at UFC Fight Night 174
'The Gorilla' suffered an MCL injury and will be unable to train till mid-September. Hence, he would be targeting a return date near December and fans hope that he will walk out with an entrance song then instead of the silent walkout he made at the Flash Forum. 
Do you see Darren Till having another fight in 2020? What do you make of his Instagram post?
Sources: Darren Till- Instagram, UFC-Rankings
Continue the conversation on the app, join other MMA fans on MMA Fans App