"I'm Gonna Beat You Up"- Gilbert Burns Calls Out Colby Covington
Published 03/15/2020, 11:35 AM EDT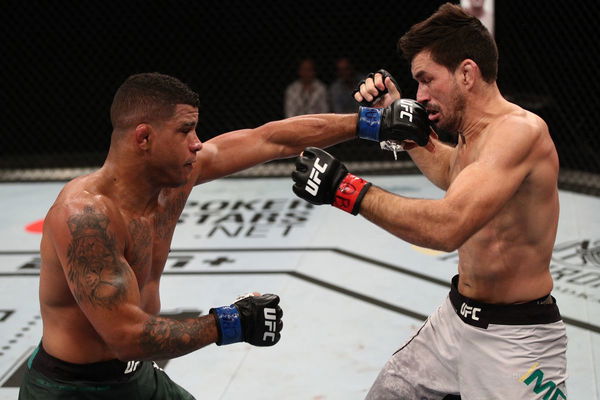 ---
---
Gilbert Burns vs Demian Maia went down at UFC Brasilia's co-main event. Burns came out victorious and ended things with the first 3 minutes of the very first round. The contest was a welterweight division fight.
ADVERTISEMENT
Article continues below this ad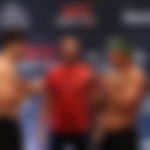 The fight was short but packed a lot of action. Both fighters got some good shots in but when Burns dropped that hook on Demian, things took a turn in his favor. The hook connected as precisely as it could and Maia fell clean to the mat. Burns then pummeled him with a continuous flow of punches until the referee was forced to intervene. The referee called the fight right there. Burns had knocked out Demina.
ADVERTISEMENT
Article continues below this ad
Demian Maia calls an Early Retirement
 Things wrapped up quite early. Burns had the job done within minutes. Even Damian said Gilbert did well and deserved to win. "He got me with the hook… he did well and he deserves [it]" He said in a post-fight interview backstage. In this interview, he also revealed his plans for the future.
Maia said the referee called it too early. He still had some fight left in him. Maia said he for sure could have continued to fight. He said, "The referee said he thought that I was out, and that's okay! That's the sport. But I was feeling good, I was getting in good positions. I thought I could go a little bit more."
ADVERTISEMENT
Article continues below this ad
Demian Maia wants one more fight before he retires. He wants to go up against Gilbert Burns and set things straight before he hangs his boots. Demian said, "Yes for sure! I wanna do one more, and the probably retire."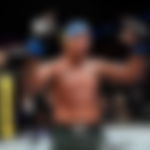 Demian Maia currently holds a record of 28-10 MMA, 22-10 UFC. He wants another shot before it is all over for good. Burns on the other hand also has an opponent ready for his next fight.
ADVERTISEMENT
Article continues below this ad
In a post-fight interview with Michael Bisping Gilbert Burns called out Colby Covington. He took to the mic and said, "You're going to see me, you're going to see me," Burns said. "I'm going to beat you up. I'm going to get you."