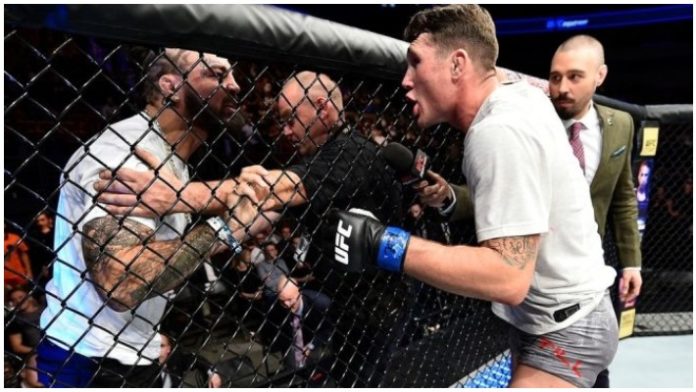 Despite the odds stacked against him, Mike Perry overcame his opponent Mickey Gall last Saturday. During his post-fight press conference, Perry revealed that he wants to fight Darren Till.
Saturday's UFC Fight Night was unique for Perry. The American walked out with no corner behind his back. His girlfriend, Latory Gonzalez, was his only support during the fight. Surprisingly, Perry shut down all doubters after he pulled off a unanimous decision win over Gall.
Mike Perry warns Darren Till
While he was talking to the media, Perry expressed his frustration with his "haters." Although he did not call out many names, there was one fighter that he constantly mentioned. "Platinum" said that he wants to put his hands on Darren Till.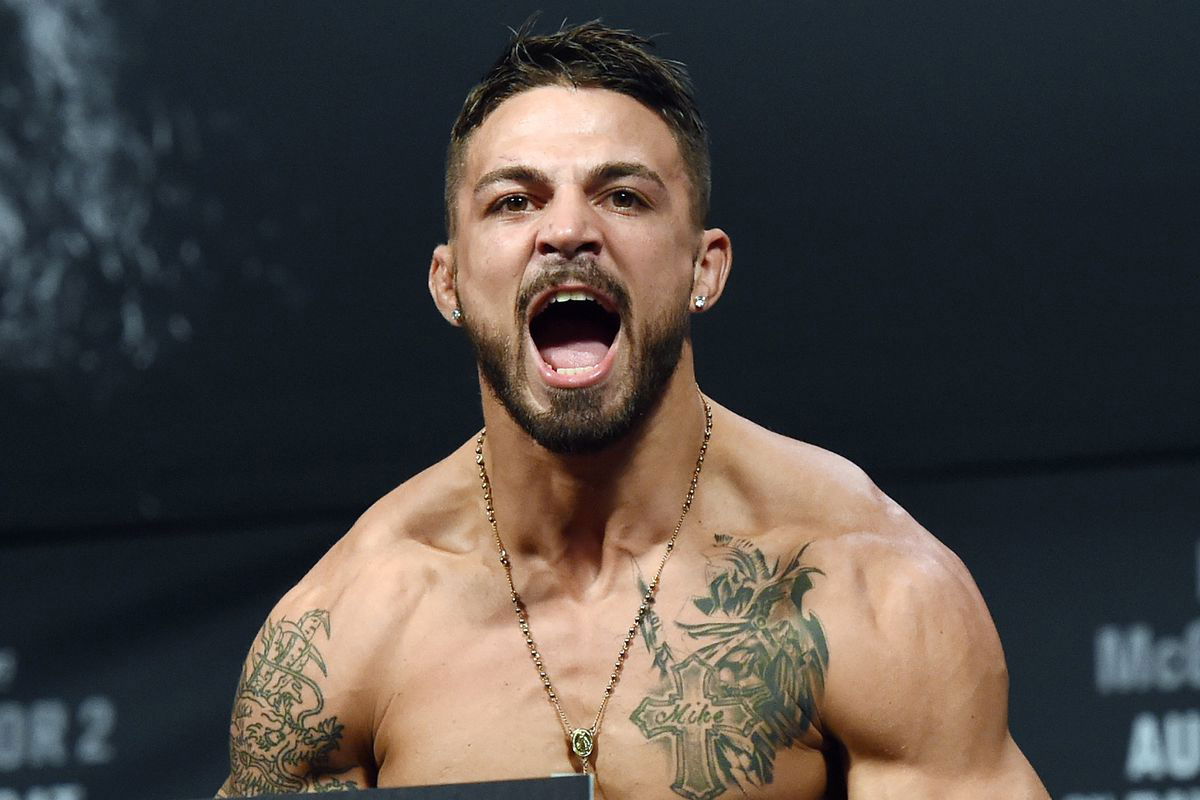 And to do that, he is willing to travel to South Florida. The welterweight wants to train with Yoel Romero. And then fight Till in the future. Additionally, Perry mentioned that he will face off against the Scouser if he sees him in person.
"I wanna go to South Florida and train with Yoel Romero to feel that 185 weight class. Man, 170 is such a great place for me, but I wanna fight Darren Till. I do wanna fight that guy. I mean, if I see him in person, I'm gonna fight him.
"Nobody is gonna stop me. I'm gonna grab him. I'm gonna stick my finger in his eye and I'm gonna get a hold of him. I mean, I'll say it out loud because I don't care."
I asked Mike Perry (@PlatinumPerry) if he would consider reaching out to the Diaz brothers in his search for a new team. He says he wants to work with Yoel Romero (@YoelRomeroMMA) because he wants to move up to 185 to fight some despicable Englishman he refused to say by name.

— Brett Okamoto (@bokamotoESPN) June 28, 2020
Till and Perry share a rivalry that dates back years. Recently, it escalated to a whole new level when Till launched a website to belittle Perry. The site features all kinds of memes related to the American, and even links to Perry's most brutal knockout loss in boxing.
What is your opinion on this feud?
Continue the conversation on the app, join other MMA fans on MMA Fans App