"I'm Just Not Excited About the Game" – Conor McGregor Reveals Reason for Retirement
Published 06/07/2020, 1:26 PM EDT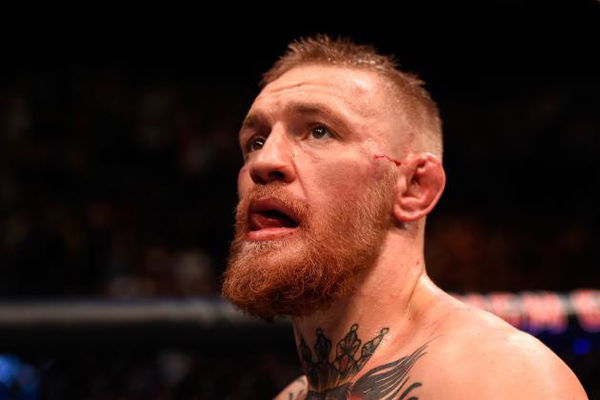 ---
---
UFC fans were just recovering from all the thrill and agony of UFC 250 when they received a shock. Out of nowhere, Conor McGregor announced the news of his retirement. McGregor revealed the news through a tweet. The Irish superstar also provided a lengthy explanation while talking to ESPN's Ariel Helwani.
ADVERTISEMENT
Article continues below this ad
This is not the first time that McGregor has announced his retirement. This is his third retirement from the sport in just four years. However, this time McGregor has not just stopped at a single tweet. He revealed various key factors that were important in his decision. Contrary to expectations, money wasn't the reason for McGregor's retirement. He was just tired from waiting around.
Conor McGregor hints at a power struggle with the UFC
ADVERTISEMENT
Article continues below this ad
McGregor's last fight came in January against Donald Cerrone. At the time, he had repeatedly said that he wants 2020 to be a season. Just five months later, McGregor's frame of mind seems completely reversed. Let alone fight multiple opponents, Conor couldn't even finalize one.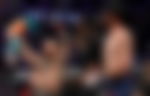 "The game just does not excite me, and that's that," McGregor told ESPN. "All this waiting around. There's nothing happening. I'm going through opponent options, and there's nothing really there at the minute. There's nothing that's exciting me."
Conor also hinted at a dispute with the organization over how to proceed further with the 155-pound division. "The Notorious One" didn't agree with the UFC planning to book Khabib Nurmagomdeov vs Justin Gaethje for September later this year. With the way things have changed due to the ongoing pandemic, McGregor isn't sure about what can happen in September.
Conor McGregor is not happy with the UFC offering him stupid fights
Conor's position is one-of-a-kind in the UFC. A former two-division champ, there are always multiple people in line to fight him. However, the deeper issue for him is that he is not able to find the same thrill in finding that he did before. It is possible that having no crowd is a deal-breaker for McGregor. If that is the issue, then it shouldn't come as a  surprise since McGregor loves to feed off the crowd.
"I'm a bit bored of the game," he said. "I'm here watching the fight. I watched the last show — the [Tyron-Woodley-Gilbert Burns] show — I watched the show tonight. I'm just not excited about the game, Ariel. I don't know if it's no crowd. I don't know what it is. There's just no buzz for me."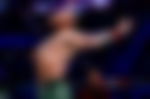 McGregor also commented on the fact that he had earlier wanted the year 2020 to be a season. However, he isn't happy with how the UFC is treating him by asking him to move up and down between weight classes.
"I had my goals, my plans, the season. I had everything laid out," McGregor said. "Obviously the world has gone bleeding bonkers at the minute. There's f***all happening at the minute. They want to throw me up and down weights and offer me stupid fights. I don't really give a f***. I'm over it."
McGregor gives an update on fight with Anderson Silva
Before Conor McGregor's retirement plans brought him to the forefront of the news, it was his GOAT list that was doing the same. "Mystic Mac" captured the attention of the MMA community by revealing his GOAT ladder on Twitter. He had placed Anderson Silva on the top. Subsequently, "The Spider" invited McGregor to a fight inside the Octagon. The latter even accepted the proposal.
However, Conor thinks that even if he defeated Silva, people wouldn't be giving him the credit that he deserves.
"When the Anderson one came along, I was like, yeah, s—, that's a mad fight," McGregor said. "And then everyone said he's old and over the hill. I was, like, 'What? Fighting a former light heavyweight and the middleweight GOAT, and the actual GOAT in my eyes, that's not a rewardable fight?'
ADVERTISEMENT
Article continues below this ad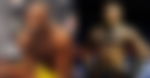 And you know, you're actually right. It wouldn't be rewarded. I would go in there and put him away, Ariel, and then what would happen? They'd say he's old and he's over the hill and he's past his prime and all."
McGregor said nothing about a possible return to the Octagon. Judging from the reasons he gave, it seems that he may come back once he feels he has a worthy challenge that gets him excited. A fight with a big name at Lightweight such as Khabib Nurmagomedov, Justin Gaethje, or Tony Ferguson may be the UFC's best bet to incite a comeback from McGregor. However, as of now, he is focused on buying his mother a new house.
ADVERTISEMENT
Article continues below this ad
"My mother is out there picking out a beautiful home, an absolutely beautiful home, her dream home," McGregor said. "It would likely be her final home, my family's final home for them, a retirement home. I'm very, very proud to do this, and that's it."