I'm Telling You How to Get Business Done"- Daniel Cormier Aims a Jab at Jorge Masvidal and Jon Jones
Published 06/16/2020, 4:30 AM EDT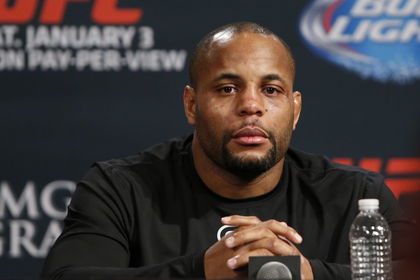 ---
---
Contracts, contract negotiations, and alleged strong-arming of fighters into agreeing deals have taken the UFC by storm. Jorge Masvidal is at the forefront of this debate as he says he got "a take it or leave it" offer and had no say. Now UFC's Top Ranked Heavyweight Daniel Cormier took a jab at 'Gamebred' and Jon Jones by telling them how to get business done. 
ADVERTISEMENT
Article continues below this ad
Daniel Cormier offers advice to Jorge Masvidal and Jon Jones 
In conversation with ESPN's Ariel Helwani on 'DC and Helwani,' he said despite fighting at PPV's his contract has stayed the same. "I will say this and be completely honest with you. Nothing in my contract has changed from when I was the Champion."
ADVERTISEMENT
Article continues below this ad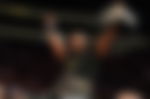 Helwani jokes about Cormier being a corporate champion. However, the fighter dispels the notion and says, "It's not even about the corporate, it's about the business."
Cormier clarifies that he is offering fighters the easy solution to secure a mutually acceptable deal. "Maybe I'm just telling you the easiest way to make a deal. And it's not like I'm going okay guys can I just have $750,000 instead of 300,000." 
Also, he says he's not asking for a measly sum, instead, he is asking for a lot more than the terms of his contract. 'DC' adds that he is successful as he does things "in the right way. Things work out. Maybe I'm not corporate, but it allows me to be in the way that gets business done."
Finally, he sounds out a piece of advice to fighters who have made their negotiations a public affair. "Maybe I'm telling you how to get business done as opposed to doing it publicly."
ADVERTISEMENT
Article continues below this ad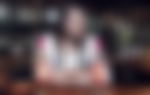 'DC' comments on 'Gamebred' thanking social media followers for their support. Also, he asked if the fans will cut him a check to match the $2 million he made for the 'BMF' title fight at UFC 244. Cormier's words clearly make sense as 'Gamebred' has seemingly been frozen out of the Welterweight title picture. 
Should Jorge Masvidal have taken a leaf out of Daniel Cormier's book and done smart business?
ADVERTISEMENT
Article continues below this ad
"Don't You Mess With my Dude" – Daniel Cormier warns Dillon Danis