Israel Adesanya on the 22nd of February made an inappropriate comment in regards to another fighter. This comment faced a lot of backlash from fans and other UFC fighter such as Paulo Costa.
He said "I've seen him get rocked. I've seen him get stopped. I've seen him get bloodied. I've seen him cry. I'll make him cry. "He's human-like anyone else, and everyone likes to make this myth about, 'Oh, he's steel, like kicking steel, or you hit him and he doesn't fall. I'll touch him enough times and eventually, he'll crumble like the Twin Towers."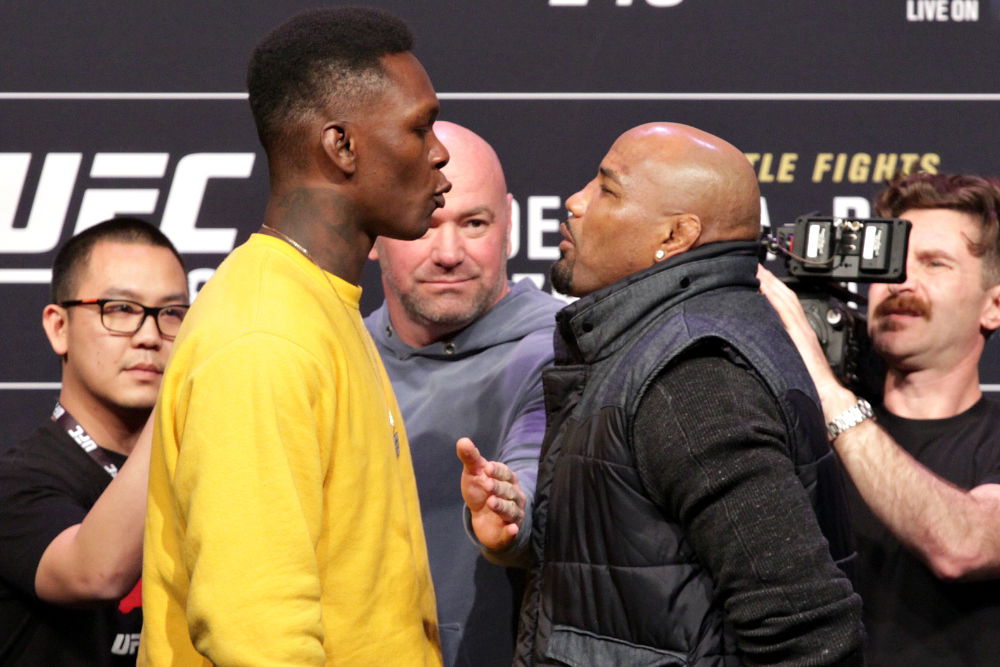 I'll be more careful in future with my words: Israel Adesanya
This statement put Adesanya under attack. It was considered to be an insensitive joke in reference to the 9/11 tragedy. Adesanya here was talking about his upcoming fight against Romero. Romero is a threat in the UFC and many fighters have shown hesitation when it comes to facing him.
Adesanya took to Twitter to apologize and clarify. He Tweeted, "You speak on the mic enough times and you're bound to miss the mark with some bars. I did on this one and for that I'm sorry. I'll be more careful in (the) future with my words."
Adesanya also posted on his Instagram stories expressing remorse towards his comments and it's insensitive nature.He posted "I never made a joke about people dying or made light of the tragic event that was 9/11."
Adesanya is clearly facing the heat on this one. He has apologized and said his intentions weren't to offend or hurt anybody. Adesanya made this comment in light of his upcoming fight on the 7th of march against Yoel Romero. Romero in spite of his 3 losses in his last 4 fights has a shot at Adesanya's title and a win here will leave Romero holding the title at the age of 42.
Adesanya still stands undefeated and this matchup might be his toughest one yet. Will he reign supreme or will the might of Romero shine?
Continue the conversation on Telegram, join other MMA fans on MMA Fans Group