Israel Adesanya Reveals the Reason Behind His Unorthodox Accent
Published 03/04/2020, 10:54 AM EST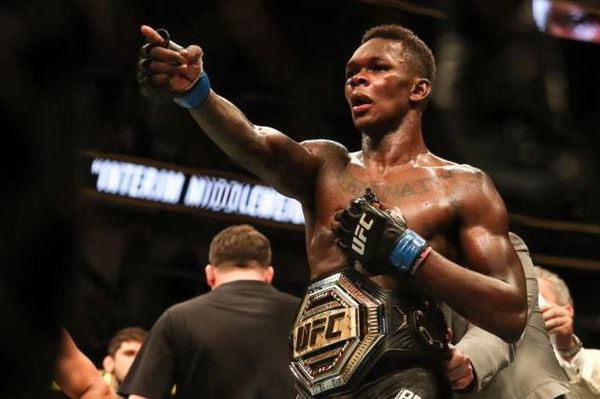 ---
---
Israel Adesanya is one of the most elite strikes in the world of MMA. Israel is a Nigerian-New Zealand professional, based typically out of New Zealand. He currently is signed on to the Ultimate Fighting Champion(UFC) and holds the middleweight title.
ADVERTISEMENT
Article continues below this ad
Where Does his accent come from?
Israel's road to this middleweight belt wasn't an easy one and he truly deserves this belt. He's an extraordinary fighter with an interesting background. His accent for one is not just plain old ordinary. He speaks in a very distinctive manner. There are several reasons behind this and we're about to break that down for you.
ADVERTISEMENT
Article continues below this ad
Israel Adesanya was born in Laos, Nigeria. He was raised by Nigerian parents and that's where he gets part of his accent. He also lived in Ghana for a while before he moved to New Zealand. Ghana has had a huge influence on him and the way he speaks.
ADVERTISEMENT
Article continues below this ad
Adesanya can definitely come off as an American. He said growing up he watched a lot of American cartoons. Israel was always watching this irrespective of what part of the world he was currently living in. He picks up his American accent from the Television!.
Being in New Zealand a lot of his slangs are of the Kiwi. He's lived there for a huge chunk of his life and owes part of his lingo and vocabulary to them. Adesanya during the initial stages of his career competed heavily in China as well as in Australia. He picked up a lot from Chinese taxi drives he says.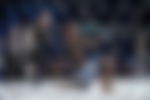 He says sometimes the way he talks and enunciation of words comes from who he's in conversation with and how close he is to them. Comfort is a huge factor here. He says his slang and tone definitely change with the opposite person as any normal people do. Adesanya said during an interview,
"It depends on who I talk to, how close I am to them. The slang I use, the tone I use. It all changes." 
ADVERTISEMENT
Article continues below this ad
Israel Adesanya is a well-spoken and traveled individual. He's been raised in a few parts around the world. These cities have left a part of them in Adesanya and it shows through his accent. Adesanya is one of those individuals who can easily be picked out just based on the way they speak. Be it a podcast or a radio interview, he can be caught just based on the way he speaks!