"It Means a Lot to Us": Zhang Weili Aims to Inspire Her Nation Amidst the Virus Catastrophe
Published 02/27/2020, 1:19 PM EST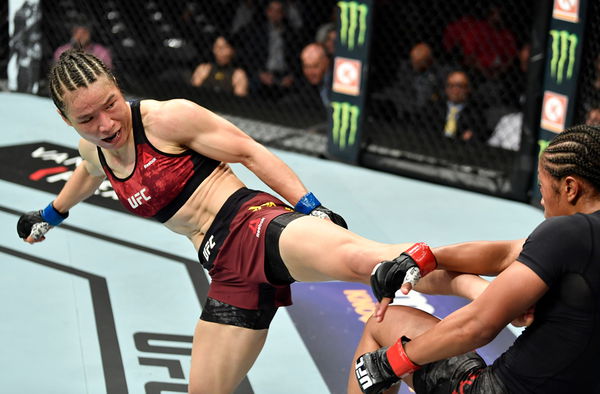 ---
---
The Coronavirus outbreak in China has forced the 30-year-old to flee from her normal training camp in Beijing. The move was made owing to a high risk of infection. The Strawweight champion says the fight has taken on a much "deeper significance" due to the health crisis that is plaguing her fellow countrymen and women. D-day for Zhang "Magnum" Weili as she defends her title comes on the 7th of March at UFC 248. She is scheduled to go toe to toe against Joanna Jedrzejczyk.
ADVERTISEMENT
Article continues below this ad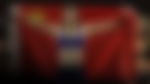 The only UFC Women's Champion hailing from China was hurried out of the country after the Coronavirus outbreak. Forced to relocate twice, she left her home town Beijing for Thailand. It was a real struggle as most of the flights going in and out of China had been canceled. Zhang Weili says she felt a sense of relief after moving to Thailand but was forced to move Abu Dhabi due to an increase in the number of cases in the Land Of Smiles.
ADVERTISEMENT
Article continues below this ad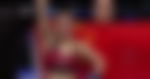 Zhang Weili Speaks About Her Visa Troubles
A restriction imposed by the United States on travelers from China proved to be another hurdle for "Magnum". The UFC worked tirelessly to fast track her visa. And it was granted 11 days later. The Chinese fighter claims that she can start putting in the work to prepare properly now that she has received the green light to defend her title.
"I got the visa and now I got the go ahead to fight. To be honest, it was not easy [obtaining the visa]. The fight wasn't going to happen unless I got a visa. Now I got it and I have fire in my belly and I can start losing weight. See you in the United States. Add oil [come on]," said Zhang Weili
ADVERTISEMENT
Article continues below this ad
She left for the United States on the 25th of February. She is now training for her fight at the UFC's Las Vegas Performance Institute.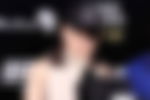 "All of us face difficulties, therefore it means a lot to us. It would be a great thing if I could help inspire them and give them confidence." Zhang Weili
ADVERTISEMENT
Article continues below this ad
The first time title defender claims that the constant movement has not impacted her. Jet lag, on the other hand, is something that concerns the fighter. As for the virus, Zhang Weili adds that it has not affected her or any of her friends and family but some have had to adjust their travel accommodations to the event.
Related: UFC: Zhang Weili blasts Joanna Jedrzejczyk for 'making fun' of China coronavirus – 'people are dying'