"It Was Not Luck"- Joanna Jedrzejczyk Opens Up About UFC 248
Published 03/12/2020, 12:26 PM EDT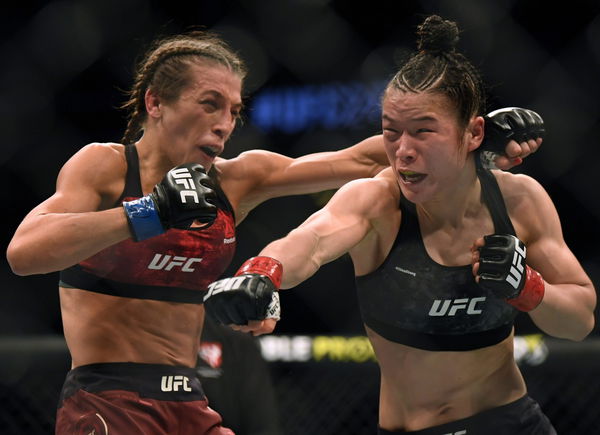 ---
---
The recently concluded UFC 248 had Joanna Jedrzejczyk take on Zhang Weili in the co-main event. The title bout saw the two fighters engage in a bloody battle for 5 rounds. The fight ended with the champion successfully retaining her title.
ADVERTISEMENT
Article continues below this ad
Both fighters traded countless brutal blows, which is just what the 32-year-old Polish fighter was expecting. The end of the fight saw two judges scoring the fight in favor of Weili and the third in favor of Jedrzejczyk.
The nature of their injuries were quite severe, forcing them to transfer to the hospital directly after the fight.
ADVERTISEMENT
Article continues below this ad
When speaking to MMA Fighting about the match, Jedrzejczyk said, "I feel great. I'm trying to relax as much as I can with my family. Last night was the first time I slept more than three hours. Those first few nights I only slept like three hours. It's usually like this after the fight. My friends were here, my family, we were hanging out."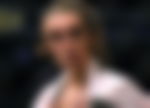 In the interview, Jedrzejczyk explains the medical issues that she faces. She will be meeting a plastic surgeon back home in order to get a procedure done. The fighter says her swelling is now going down and she will be better in no time.
Joanna Jedrzejczyk Recalls Her Performance
ADVERTISEMENT
Article continues below this ad
Jedrzejczyk further told MMA Fighting, "I questioned myself in the fight. Standing in front of Weili Zhang, you're doing everything you can and you did everything you could, physical, mental, the weight cut, I did my best. That's why I did so good on Saturday. It was not luck. I worked so hard."
The fighter knew the decision of the judges could tip either way, considering the match was very close in every round.
She said, "I know that the fight was very close. The fight was close every round. It was back and forth. I ask myself, I questioned myself during the fight 'Joanna, can you do better?' and of course I'm going to watch this fight and see things I could do better. I'm like this after every training. You can fix this and that and make this a different way. Probably after this fight, there's going to be so many ideas that I can get for the next fight, for the next camp. You can always do something better."
ADVERTISEMENT
Article continues below this ad
Joanna Jedrzejczyk is open to the possibility of a rematch considering how well the fight turned out. As of now, she is looking forward to relaxing and spending some time with her family.