"It's Going To Be A Unique Experience"- Dana White Gives A Peek Into Fight Island Details
Published 06/14/2020, 3:07 PM EDT
---
---
Dana White has given fans a sneak peek into 'fight island'. White recently announced the location for fight island and revealed that cards are booked for the island. Due to various travel restrictions, the UFC president had to resort to hosting international fights on the island. With fights set to start early next week, White revealed the various facilities and amenities of fight island.
ADVERTISEMENT
Article continues below this ad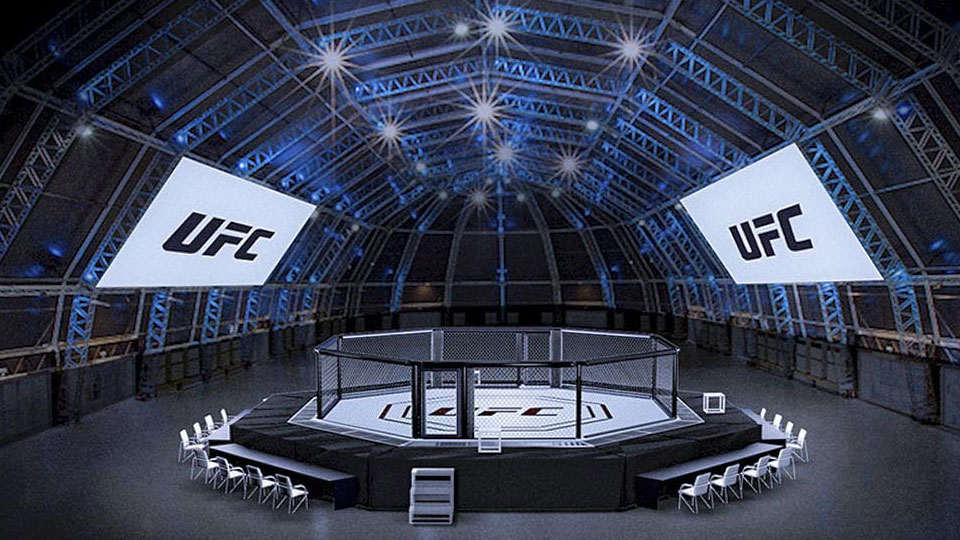 READ : "If You're a Fight Fan You Watch All The Fights"- Dana White Answers Fans
ADVERTISEMENT
Article continues below this ad
"Only we exist on the island"- Dana White
"It's an incredible thing that we've pulled off. They have this thing called the safety zone. It's 10 square miles where only we exist on the island at the hotel, restaurants. Every fighter has their own private training facility. It's gonna be a unique experience. Very cool". Said White
The UFC had several cards canceled early on due to the pandemic. However, the promotion has successfully hosted 5 cards behind closed doors. Moreover, now that the island is ready, fight fans will be able to view international fights every week.
ADVERTISEMENT
Article continues below this ad
"We already have the fight island cards filled and everybody wants to be part of it for us to for me and my staff it's going to be a fun unique experience," said White during the post-fight press conference
The UFC is currently hosting fights at the state of the art Apex facility in Las Vegas. Several fighters who were stationed abroad were unable to fight due to travel restrictions. White also revealed that several major fights will take place on the island which is located in Abu Dhabi. The island is said to be a secure location that will only have UFC fighters and crew members present during that time. Also, hotels and restaurants will be open for the fighters, along with medical facilities.
What are your thoughts on fight island? Let us know in the comments below!
ADVERTISEMENT
Article continues below this ad