Mike Perry registered only his third win in his last nine fights at UFC on ESPN 12. He beat Mickey Gall in the co-main event via unanimous decision, masterfully avoiding all takedown attempts by the grappler. The feat was even more impressive, as 'Platinum' entered the fight sans a team of cornermen. He only had his girlfriend, Latory Gonzalez, Octagon side.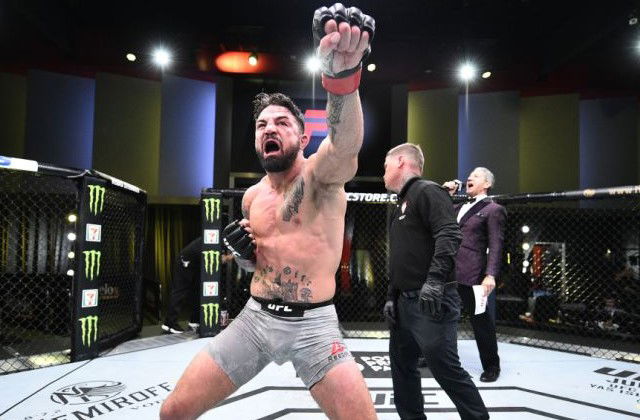 During and after the fight, several fellow MMA fighters commended the decision and aired ideas of them doing the same for their fights. Now, UFC's top-ranked Heavyweight contender Daniel Cormier too addressed the same. On the show 'DC and Helwani', Helwani remarked at 'Platinum' being a character whose antics just make you sit and watch. 
Mike Perry took all the correct decisions, feels Daniel Cormier
'DC' said, "You're doing great. Like listen, I can be in there and 'you're doing great.' Bob says that  I'm slapping him.  Like Bob, give me some direction here. But she just said 'you're doing great' and Mike seemed to love it."
Furthermore, he added, "The craziest thing to me was Mike's giving all the instructions. 'Put water on my neck. Give me a drink.' It's like Mike's cornering himself. Mike actually cornered himself. It was amazing."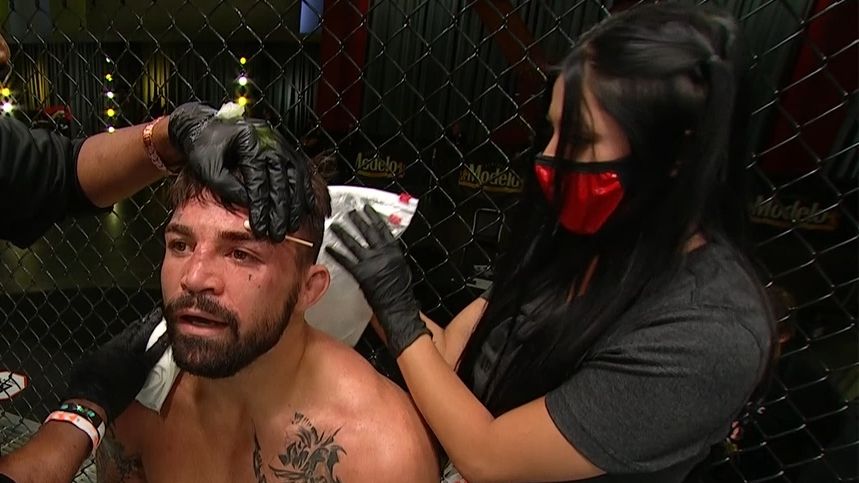 At this point, Helwani wondered whether Mike Perry, somehow, truly understood the advantages of a silent corner. Without an audience, the commentary team is audible to fighters. As a result, they serve as default cornermen who help fighters tweak something to help them. He opined that this is the one time to go cornerless, and thinks 'Platinum' isn't getting enough credit for it. 
Cormier emphasized on his point further and said, "I also think that Mike Perry understood that this was the fight to do that."
Mike Perry could continue in this fashion when he decides to come back to the UFC for a fight. As per his post-fight speech, he could move up a weight class and settle a score with a fighter he has a lot of bad blood with. Darren Till is ranked 5th at Middleweight and engaged in a social media platform war with 'Platinum.'
What did you make of Daniel Cormier's analysis of Mike Perry heading into a fight without multiple cornermen?
Continue the conversation on the app, join other MMA fans on MMA Fans App