"It's Time to Go": Tyron Woodley Slams "B***h" Colby Covington For Ducking The Fight
Published 03/16/2020, 5:23 AM EDT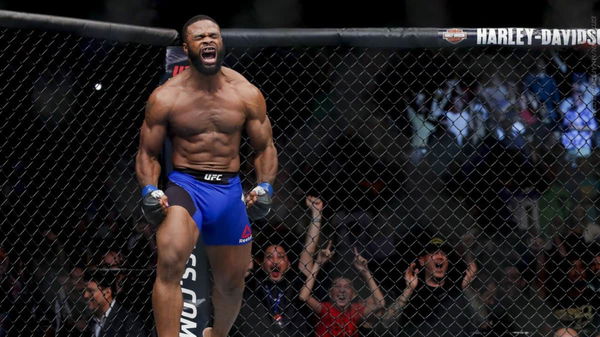 ---
---
In the wake of the novel coronavirus outbreak, major sporting leagues around the world have cancelled or postponed the events to a later date.
ADVERTISEMENT
Article continues below this ad
One such casualty is UFC's March 21 London card.
Due to recent security measures issued by the UK government, all coming sporting events in the country, including football have been cancelled or pushed behind.
ADVERTISEMENT
Article continues below this ad
But Dana White, the UFC president, insists on the event going on as planned.
The UFC London is expected to feature former welterweight champ, Tyron Woodley.
"The Chosen One" was to square off with Leon Edwards at the main event of UFC London.
But after the bout was called off on short-notice due to disruption caused by the coronavirus, Woodley it seems to have found himself alone leading to the fight with no opponent.
But that is not entirely so as Woodley appears in a live stream on Instagram recently saying:
"Yes, yes, yes, yes, yes, I am fighting Saturday," Woodley sounds positive.
"Appreciate you fans. I'm fighting Saturday. Who I'm fighting, I don't know," Woodley adds.
"I was willing to go to London, actually I was supposed to be flying out today in four hours to go to London. Only one of my cornerman was going to make it and that's it and my videographer and homey…"
"Those were the only two who were gonna corner me. I was gonna go out there with two people into an empty arena, I don't give a (expletive). I've been training, I'm pure in murder mode."
UFC it seems will continue to push ahead with its planned events as its president insists that the show must go on.
Tyron Woodley although received offers from Gilbert Burns and Rafael dos Anjos.
It remains to be seen who will eventually stand opposite him in the octagon.
Tyron Woodley on fight with Covington
Woodley it seems is more interested in a fight with Colby 'Chaos' Covington.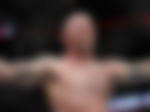 "Colby Covington is my number one choice," Woodley calls out Covington on the live stream. "My number one choice."
"If I can fight him, Lord, there is a heaven above. When they try to make things for my evil, they make things for my good. This will be my delight."
Woodley further slams Covington of avoiding him on earlier occasions.
"He's a bitch. He wants attention, he dodged me four f**king times so I didn't even want to talk about Colby, he's a f**king bitch, he scared."
Woodley further adds that Covington is just trying to fake and hype it all when he doesn't want to fight at all.
"And now I'm gonna call your ass out. I let you rattle your mouth cuz you knew I wasn't going to say anything, I wouldn't give you attention. But now it's time to go."
ADVERTISEMENT
Article continues below this ad
Tyron Woodley last stepped on in the octagon at UFC 235 on March 2019.
There Usman dominated him to claim the 170-pound title.
ADVERTISEMENT
Article continues below this ad
The 36-year-old struggled to keep up against the mighty blows of Usman who wore him down to his body.
Woodley's current MMA recording stands at 19-4-1.
His last win was against Darren Till in December 2018 via submission on round 2.