"I've Never Spoken Negatively About the UFC"- Paige VanZant Not Happy With Dana White's Reactions
Published 07/17/2020, 12:12 PM EDT

Follow Us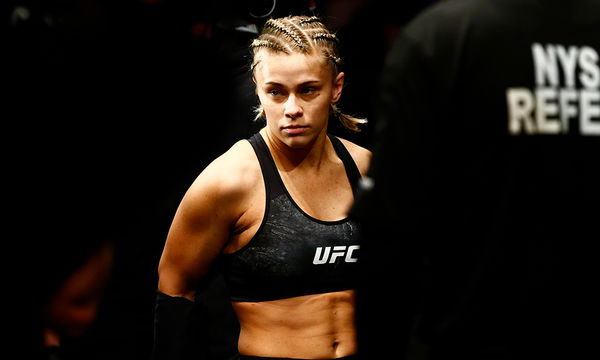 Paige VanZant and UFC chief Dana White have seemingly got themselves into a little skirmish after the former faced a crushing defeat in her latest bout against Amanda Ribas at UFC 251. It seems that UFC is done with PVZ for now. Although Paige has been one of their biggest A-listed superstars, she could not notch the same status in her MMA career. Boasting a 5-4 UFC record, it seems that '12 Gauge' is never going to appear again in UFC.
That said, things tend to change at a rapid pace in UFC.  And it won't be shocking if PVZ reappears into the promotion. However, right now, the fighter is unhappy with Dana White's latest comments on her. The UFC president said that PVZ got "smoked" against Ribas and wanted her to deem free. Now, it is evident that PVZ hasn't taken those statements lightly.
ADVERTISEMENT
Article continues below this ad
Paige VanZant Reacts to Dana White's latest comments on her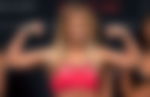 Speaking with MMAFighting.com, VanZant voiced her frustration towards White's recent claims. However, she made it prominent that she is in no mood to get into a feud with UFC. The 26-year-old said that she always had a good relationship with Dana White and UFC. Thus, it is a bit strange for her to digest such words from her former boss.
"Honestly, I didn't actually see specifically the quote or what he said. I try not to pay attention too much. It's unfortunate because I feel like I have a really good relationship with Dana," Paige Van Zant said.
"I feel like I thought we were closer friends and he could text me or call me. Something to have a little bit of compassion, something to communicate with me personally, but maybe he will. We just don't know. I'm sure it's an uncomfortable situation," she continued.
 "I'm not bitter about where I am in my career, bitter about the position that the UFC has put me in whatsoever. I just felt like for myself, I wanted to test free agency and that's not because I dislike the UFC or dislike Dana or anybody.
"I've never spoken negatively about the UFC."
Is it going to be a PVZ show in Bellator?
ADVERTISEMENT
Article continues below this ad
https://www.instagram.com/p/CCeMy_bHFrX/
Bellator Chief Scott Coker has already expressed his interest in signing '12 Gauge' into his promotion. While it seems that the fighter is done with UFC, it might be a new beginning of her MMA career at Bellator.
Despite facing a humiliating loss against Ribas, PVZ still appears confident about her MMA profile. The American MMA star claims that she is still the best athlete and is ready to win a world title.
ADVERTISEMENT
Article continues below this ad
"Losing to the people I have lost to, I still consider myself one of the best athletes in the world. I know I'm going to be a champion. I know that I'll come back and keep fighting for many, many years." said, PVZ.