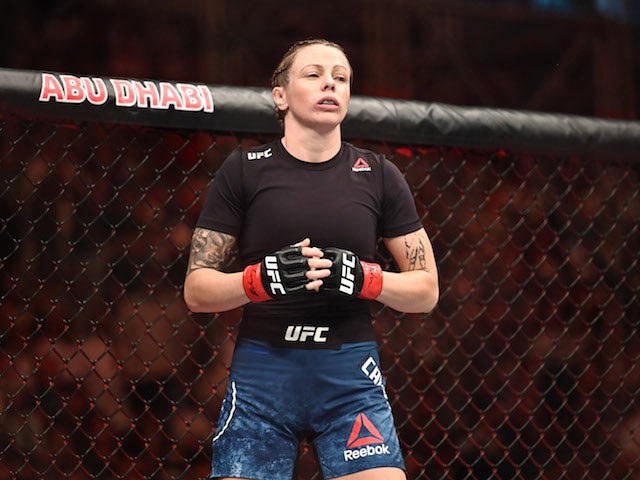 Joanne Calderwood suffered some misfortune in her latest UFC appearance against Jennifer Maia at UFC on ESPN 31. The Scottish fighter got submitted in the very first round and had to depart the arena in haste.
Although she started the fight with some promising strikes to Maia, she couldn't keep the pace up. Finally, Maia tripped her down and made her submit by applying an armbar from the bottom guard.
However, Calderwood faced something even worse backstage.
In the biggest fight of her career, @jennimaiaufc scored a first-round submission against Joanne Calderwood 😱 #UFCVegas5 pic.twitter.com/RVGnDIVZvq

— ESPN MMA (@espnmma) August 2, 2020
As per reports, Calderwood, 33, fainted backstage after the fight and she was taken to a nearby hospital. Although she is reportedly better now, the news has caused widespread turmoil amongst the UFC fans.
ALSO READ-  "This Was The F***** Craziest Week Ever"- Dana White Comments On Cancelled Fight
Joanne Calderwood fainted after losing the fight against Jennifer Maia
Confirmed with Joanne Calderwood's manager Danny Rubenstein that she fainted backstage after the fight. She is awake and responsive at a local hospital with her coach and fiancée John Wood. Quote in next tweet…

— Ariel Helwani (@arielhelwani) August 2, 2020
ESPN's Ariel Helwani took to Twitter and broke the news for the fans. As per Helwani's statements, Calderwood's manager Danny Rubenstein clarified that she faintedw after the fight.
"She was getting checked out in the medical room and fainted while sitting down. John Wood caught her, they laid her down and carted her out on a stretcher. Heart rate dropped on the way there but stabilized now." She's awake now @ the hospital. They don't know yet what caused it

— Ariel Helwani (@arielhelwani) August 2, 2020
Reportedly, Calderwood was being checked in the medical room after the fight. To everyone's shock, the 33-year-old suddenly fell unconscious.
While Calderwood's coach and fiancée John Wood were already there, they rushed her to a nearby hospital in Las Vegas. In the medical reports, it was prominent that Calderwood's heart rate had dropped significantly at one point.
However, she is reported to be stabilized by now.
Despite being under medical attention, it is still unknown what caused the medical tension. Unsurprisingly, it has already stimulated the fans' worries over their Scottish MMA sensation.
What's next for JoJo in UFC?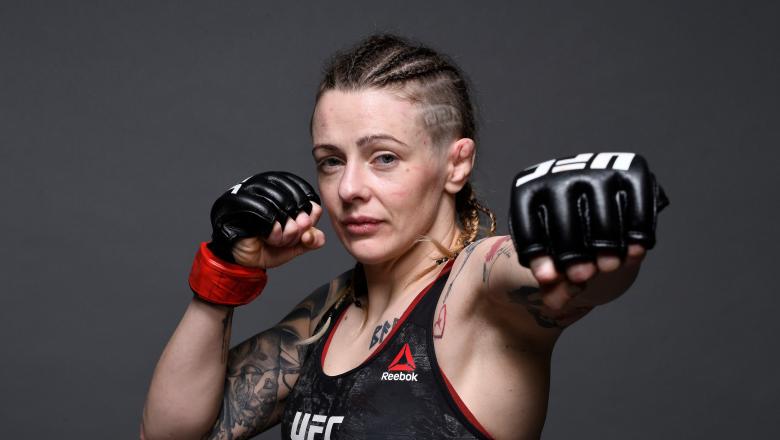 After a crushing defeat against Jennifer Maia, Calderwood needs to take some time out from the cage. Especially after a critical medical encounter during the post-fight formalities.
Calderwood, 33, has a pro-MMA record of 14-5, which means she knows how to handle adversaries in her MMA journey. However, after a quick defeat like tonight, she needs to re-evaluate her prospects inside the octagon.
Needless to say, she is a promising fighter and is a part of a strong team. 'JoJo' has bounced back from losses several times in the past.
Despite being on the losing side, there is no denying that 'JoJo' Calderwood boasts of all the features of an elite MMA fighter. Thus, she is expected to reshape her career from the ground up.
ALSO READ- "Wow God Is So Good!"-Derek Brunson With an Emotional Message After Victory
SOURCE- Ariel Helwani- Twitter, Joanne Calderwood UFC stats, ESPN MMA- Twitter
Continue the conversation on the app, join other MMA fans on MMA Fans App