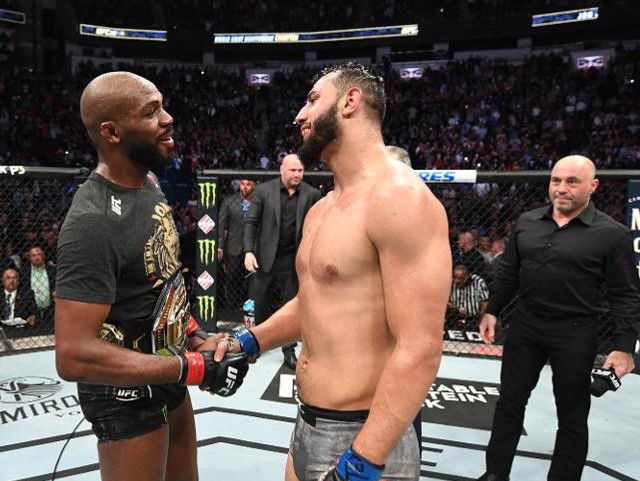 Jon Jones took on Dominick Reyes in the main event of UFC 247. The champion managed to escape by a whisker and retain his title. The fight was one of the best title fights in light heavyweight history. UFC commentator, Joe Rogan, thinks that the rematch between the two will be even more competitive.
Jones' history has shown us that whenever he has been rocked by an opponent in their first fight, he has made it a point to reestablish himself in their second meeting. When Jones fought Alexander Gustafsson for the first time, he went in largely unprepared. Consequently, the fans witnessed the closest fight of Jones' career. "The Mauler" gave "Bones" a run for his money.
When Jones came back after his legal vows were past him, he picked apart Gustafsson in their rematch. And now when Jones has been picked apart similarly by Reyes, people are wondering who will come out on top if they meet again.
Jon Jones will have a bigger task in the rematch against Dominick Reyes
The only thing stopping a potential rematch between Jones and Reyes is Jones' move up to heavyweight. And the rematch interests people much more than their first outing. UFC's commentator Joe Rogan, on his podcast, said that he believes Dominick will come out much better in the rematch.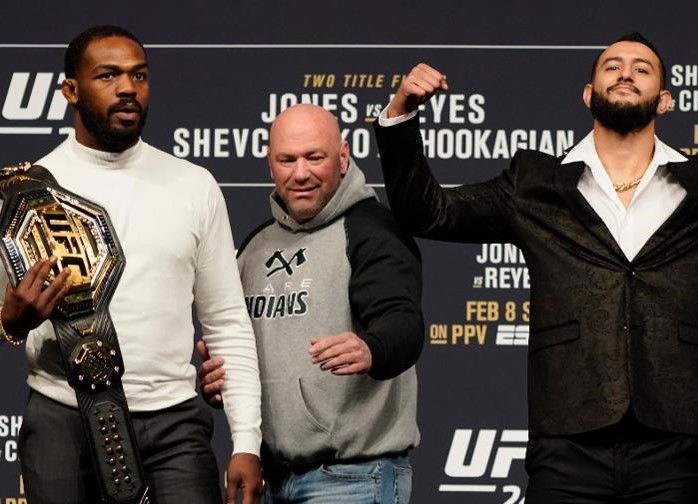 "I'm excited to see that rematch. I think Dominick Reyes will be even better in the rematch. I think Dominick Reyes realizes now that it's all about having the energy in that third, fourth, and fifth round, and having now been to the top of the mountain and faced the dragon, I think he's gonna come back better than ever."
Former UFC heavyweight Brendan Schaub, who was also a part of the podcast, then added about "the dragon" [Jon Jones] gets better in rematches. He reminded the world about how Jones "starched" Daniel Cormier and Gustafsson in their second meeting.
At this stage of his career, what matters most for Jones is motivation. He has been around the sport for far too long to know about everything else that goes on in it. Whenever he has faced adversity it has been because he hasn't been at a hundred per cent in his preparation. That's one the reasons why fans have been waiting for him to move up to heavyweight. Moving up a weight class can give him bigger challenges in the form of Francis Ngannou or Stipe Miocic.
Also read: Jan Blachowicz or Dominick Reyes? Jon Jones Hints on His Next Opponent
Continue the conversation on Telegram, join other MMA fans on MMA Fans Group