Joe Rogan Reveals Why He Will Not Leave UFC 'Anytime Soon'
Published 09/01/2020, 3:30 PM EDT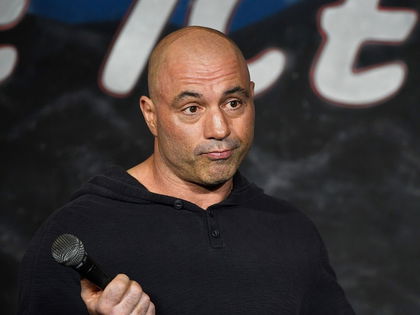 ---
---
Joe Rogan has come a long way from being the guy who everyone knew as the host of Fear Factor. After two decades of calling UFC fights, his voice is now inherently linked to every major moment in the promotion's history. Although he has gained a much wider audience with his podcast, Rogan is not looking to leave the UFC just yet.
ADVERTISEMENT
Article continues below this ad
The UFC play-by-play commentator signed a deal with Spotify for moving his podcast to the streaming platform. Worth $100 million, the deal will make 'Joe Rogan Experience' exclusive to Spotify from next year. The deal is a result of the success that Rogan has witnessed over the years in the podcast industry.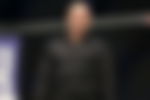 ADVERTISEMENT
Article continues below this ad
However, the huge influx of money hasn't made him wonder if he should leave his job at the UFC. This is primarily because Joe is a mixed martial artist fan down to the core. Even after spending so much time beside the Octagon, his love for calling fights hasn't dwindled.
While talking on Unlocking the Cage, Joe highlighted what it would take for him to leave the fight business.
"Until I stop getting the juice," he said. "I get the juice, 100%. It hasn't waned that much. If there's a big fight – it doesn't even have to be a big fight. It can be a semi-big fight. I get the juice, man. I'm never going to not get the juice. I mean I get it for Junior dos Santos vs Jairzinho Rozenstruik. I get it for everybody!"
"When I'm there, I get excited," he added.
Joe Rogan feels fortunate to be among the few who can still watch live fights
Despite his long connection with the UFC, Joe Rogan still witnessed something new this year when he had to call the fights in an empty arena. After years of matching his energy to the electric crowds that often fill the arenas, it was a different experience to be in an empty arena for him.
Regardless, he considers himself lucky to have been in that spot. This is because almost all the fight fans have to satisfy themselves by watching the fights from their TV screens. For Rogan, however, the venue may have changed but the view remains the same.
"And one of the things about COVID is that I've been calling these fights with no audience. The one we've done in Florida and the cards that I've done at the UFC Apex Center, I feel so fortunate because I'm one of the very few people that's there live. There's something really special about live fights. I love watching fights at home. I love it, but there's an extra juice about seeing it live," he said.
"And when you know you're one of, you know, 20 people or so that's inside the Apex Center – all the officials, the referees, corner people, and the commentators and camera folks – there's a small handful of people and every time I'm there, I think, "Man, I'm so fortunate."
"It's still magic" – Joe Rogan on his experience of calling the fights
Being a UFC commentator comes with its share of hassles as well. With the shows taking place all over the country, and even overseas sometimes, there is a significant hassle of being on the road every now and then. There's always the possibility of a large chunk of fans not agreeing with your analysis or considering you bias towards someone.
ADVERTISEMENT
Article continues below this ad
However, it seems that Joe doesn't think about all this a lot. He is more than happy to be witnessing all-time greats such as Daniel Cormier and Stipe Miocic go at each other inside the Octagon.
"When I saw DC vs Stipe and I'm there live and I'm like, "God I'm so fortunate to be here." Tyron Woodley vs Gilbert Burns I'm like, "What a fight, and how fortunate am I to be here and watch this go down live?" You know, it's still – to me, it's still magic. It's still amazing. I love it," he added.
ADVERTISEMENT
Article continues below this ad
With September rolling around, Joe Rogan has officially moved over his podcast to Spotify. While the deal is huge, he asserts that he will still exercise freedom over the content. However, the fans may miss watching him as he discussed a plethora of topics with people from all walks of life.