Jon Jones took the MMA world by storm after announcing that he is relinquishing the light heavyweight title. The decision left the fans wondering about a number of possible situations had he stayed at 205-pounds. Jones took to Twitter to give his two cents regarding some of them.
UFC 252 witnessed the retirement of one of the greatest mixed martial artist of all time, Daniel Cormier. However, it hadn't even been twenty-four hours, and Cormier's former rival, Jon Jones, took away his spotlight. The light heavyweight champ took to Twitter and informed his fans that he was just coming off a phone call with the UFC.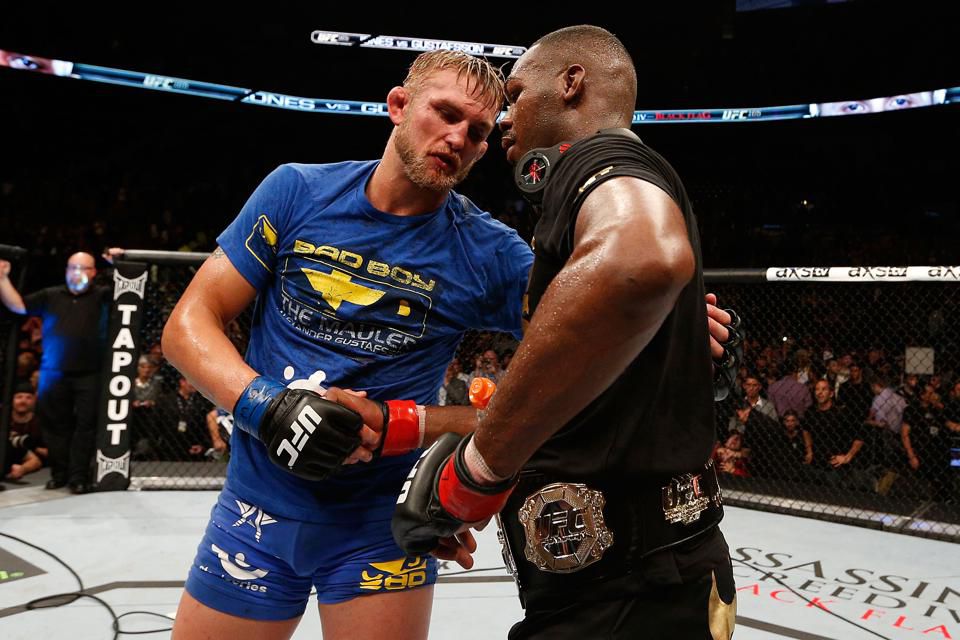 After the phone call, he announced that he was vacating the title. He later added that another 'positive' conversation with the promotion has opened his door for his return as a heavyweight. The news also meant that Jones' storied career at 205-pounds has finally ended.
It was at this weight class that he established himself as the most dominant champion on the UFC roster. His first fight with Alexander Gustafsson is arguably the best light heavyweight fight of all time. When Jones came back after serving his time off from the sport, he fought Gustafsson for the second time.
However, that fight didn't come close to delivering the same amount of action that the first fight did. A fan asked Jones on Twitter regarding his fights with Jones and the intertwined history of Jones' run-in with the USADA. Jones replied by insisting that he didn't take any steroids during his first fight with the Swedish.
Maybe there was no steroids 🧠 https://t.co/g6ID53oAxP

— BONY (@JonnyBones) August 18, 2020
Jon Jones hails Daniel Cormier as one of the best to ever do it
The rivalry between Jones and Cormier was what defined the landscape of the 205-pounds division for a large part of the decade. The two shared genuine hatred towards each other. There was a tension in the air every time the two came across each other. Regardless, when it's all said and done, Jones considers the former Olympian to be one of the best fighters of all time.
Circling around the conversation of his two fights with Gustafsson, a fan hailed the Albuquerque native's ability to evolve his game. This was when Jones brought up Cormier's name.
Let's not forget the second DC fight and he's arguably one of the best ever. https://t.co/pxYWWcwWJi

— BONY (@JonnyBones) August 18, 2020
Jones has fought Cormier twice, winning both the fights inside the Octagon. However, the second one was turned to a no-contest after Jones tested positive for turinabol.
With Cormier retiring, the chances of a rubber match between the two are officially over. However, Jones still has the chance to trump Cormier's resume by getting his hands on the heavyweight belt by beating Stipe Miocic.
Continue the conversation on the app, join other MMA fans on MMA Fans App