BMF Champion Jorge Masvidal promised to not fight in the UFC until he gets compensated in comparison to what he deems worthy of his talents. The fighter's feud with the organization has dominated the news flow and provided an impetus to other fighters too to raise their voice. However, apart from Jon Jones, none of them seem too interested in persevering with the issue. 
Despite his problems with the company, 'Gamebred' is ensuring he stays sharp and continues to hone his skills. As per an MMA Fighting article, the Welterweight fighter's head coach, Mike Brown revealed that he is training regularly. 
Jorge Masvidal is in great shape
"He's been in every day, he's in great shape. He's ready to go. We had some great wrestlers in for him to train with. He was working with Bo Nickal and Cody Law, a couple of high-level Penn State wrestlers. He was getting ready for the Usman fight."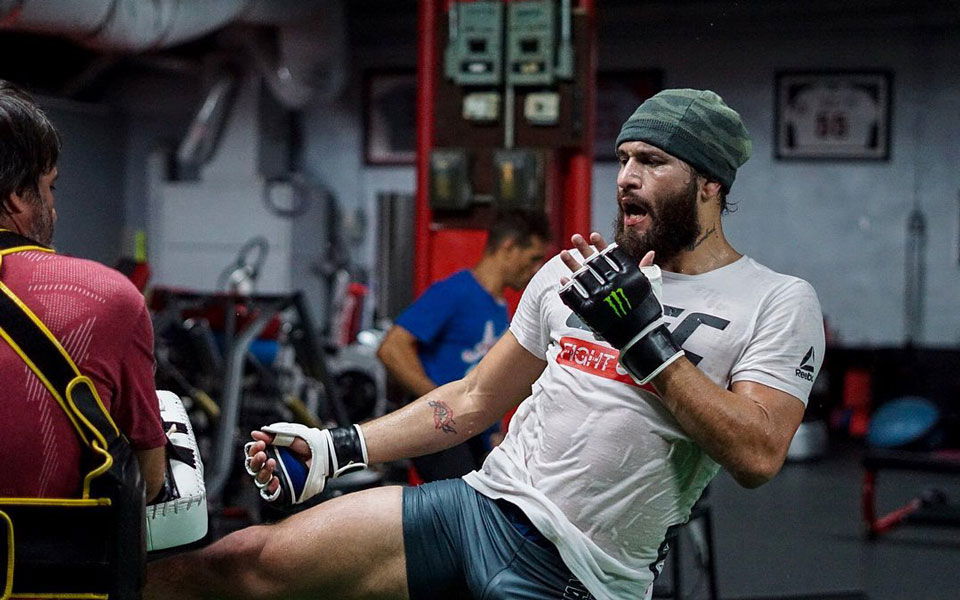 Unfortunately, as the UFC and Masvidal couldn't reach a middle ground, the company offered the Kamaru Usman fight to Gilbert Burns.
Furthermore, Brown revealed 'Gamebred' helped 'The Diamond' prep for his main event clash with Dan Hooker at UFC on ESPN 12 and branded him "a chameleon." He said, "He was also helping Dustin get ready. They sparred a handful of times for this fight. Jorge is a chameleon. He can mimic anybody. He's got a lot of tools to pull from so he did an excellent job of giving Dustin a good look for Hooker."
In helping 'The Diamond' train, as well as keeping fit himself, the fighter is ensuring that if and when a deal is agreed he can step back in at short notice. As per Brown, 'Gamebred' is ready to become the Welterweight Champion.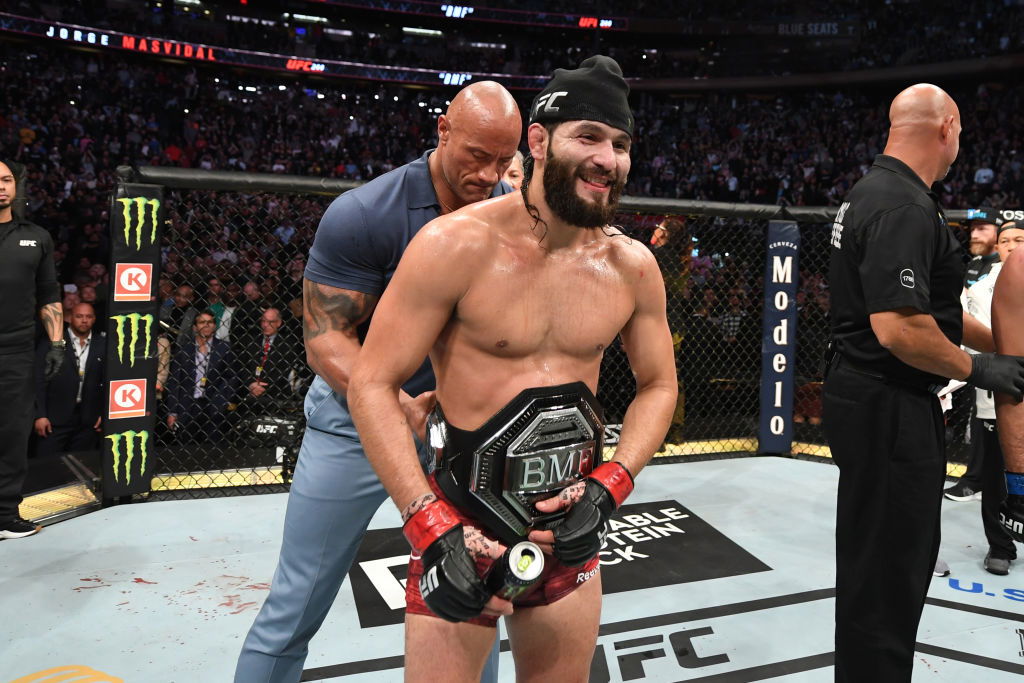 He said, "Masvidal's there. He's ready to go. Once they come to an agreement, they give him the money he's worth, then we'll have a welterweight champ."
'Gamebred' has only himself to blame as he missed out on a maiden shot at a UFC divisional title. Furthermore, he is yet to step into the Octagon to follow up a trailblazing 2019. As BMF Champion, the company may reach out to him to defend the symbolic belt. However, should the impasse continue post-November, they may strip him of the title. 
Will the UFC and Jorge Masvidal meet at a midpoint that works for both parties? 
He's One of the Best Lightweights- Jorge Masvidal Opens Up About Fighting Khabib Nurmagomedov
Continue the conversation on the app, join other MMA fans on MMA Fans App