"Judo is Class"- Khabib Nurmagomedov and Kayla Harrison Gang Up Against Henry Cejudo
Published 03/08/2020, 8:58 AM EDT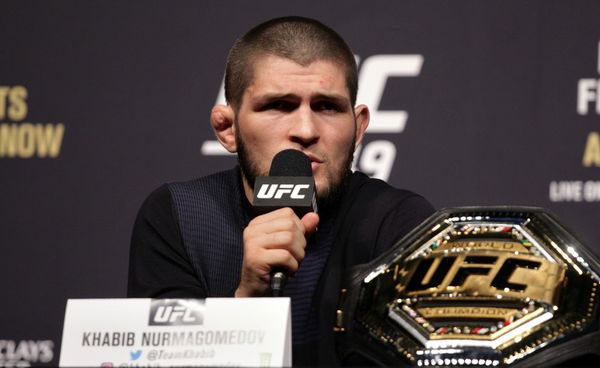 ---
---
Judo or Wrestling? Khabib Nurmagomedov gives us his opinion.
ADVERTISEMENT
Article continues below this ad
During an interview session going on backstage, Henry Cejudo and Kayla Harrison got into a bit of an argument. Both of them were doing their own private interviews with they ended up contradicting each other. This spiraled into an argument of sorts.
The topic at hand was Wrestling or judo the greater combat sport. While henry Cejudo believes its wrestling, Harrison thinks it's the latter. Both of them before signing to the MMA were Olympic medalists in their respective sports. Henry for wrestling and Harrison at Judo. Harrison won two consecutive medals for judo before joining the UFC.
ADVERTISEMENT
Article continues below this ad
Right now both of them ( Henry and Kayla) are at the top of their divisions. Henry Cejudo is the current UFC bantamweight champion. Kayla is the women's lightweight champ. They both have clearly excelled at their respective sports and in the UFC as well. Their knowledge and opinion are of great value, but the score needed to be settled.
Kayla Harrison used the help of UFC lightweight champ Nurmagomedov into the mix for a third opinion. Khabib said, " I my opinion, Judo is class." Khabib's opinion won Kayla the debate. Khabib was clear that this is outside the UFC. He thinks Wrestling is a great sport but Judo is a class apart. " Judo is next level." Said Khabib.
Cejudo tried to fire back, but Harrison felt she'd already won the debate and accused Cejudo of "shaking in his cringe little boots."  All in all, it was a fun interview to watch. They two and their banter kept the debate light and interesting.
ADVERTISEMENT
Article continues below this ad
Khabib Nurmagomedov vs Tony Ferguson
Khabib next goes up against Tony Ferguson this April. They two will contend for the lightweight belt. Tony is coming off an impeccable 12 fight win streak and will be looking to keep this roll going. Khabib Nurmagomedov is the current lightweight champion and has already successfully defended this title. Will he do it again against the in for Tony Ferguson or will Tony do that the other fighters could only dream off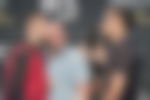 ADVERTISEMENT
Article continues below this ad
This will be a great contest to watch irrespective of whose side you're on. UFC 249 is going to be one insane spectacle you don't want to miss!