"Just Come to Wish You the Best of Luck"- When Georges St-Pierre Met Khabib Nurmagomedov
Published 07/30/2020, 7:00 AM EDT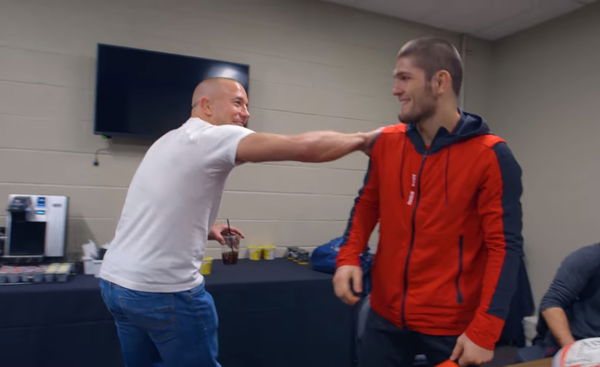 ---
---
Khabib Nurmagomedov came out and claimed that he would fight Georges St-Pierre in April next year. The fighter commented his confirmation on a post by Joe Rogan, who hyped up October's Lightweight Championship fight. The St-Pierre fight is one that 'The Eagle' and his team have been clamoring towards for a while.
ADVERTISEMENT
Article continues below this ad
The fight will be even more special due to the camp's admiration of 'GSP'. Furthermore, the duo share a mutual respect, something that was evident from their meeting ahead of UFC 209 in 2017.
Georges St-Pierre wishes 'The Eagle' for UFC 209
ADVERTISEMENT
Article continues below this ad
The Welterweight great had not competed in the UFC for nearly 3 years. However, he returned to the company at UFC 209 after having agreed to a new contract. 
Following his photoshoot, as per the UFC 209 Embedded Vlog Series Episode 5, 'GSP' visited then Lightweight contender Khabib Nurmagomedov, who was in a room along with his manager Ali Abdelaziz. 
As he entered, he shook hands with and embraced Abdelaziz before turning to 'The Eagle.'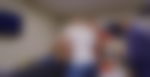 The fighters shook hands, with St-Pierre saying, "Just come to wish you the best of luck, man." Nurmagomedov replied, "Thank you man, best of luck to your fight too." Here, 'GSP' hadn't confirmed a fight but, as per his contract, it would only be a matter of time before he strapped on his gloves. 
St-Pierre replied, "Thank you man, you the best." 
At this point, Nurmagomedov revealed that his father always wanted him to fight the Canadian great. He said, "My father say, his dream fight is me vs Georges St-Pierre. My father wanna push me with everybody all the time."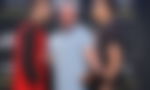 Khabib was to take on Tony Ferguson at UFC 209 for the Interim Lightweight Championship, with the winner fighting the then Lightweight Champion Conor McGregor. Unfortunately, the Dagestani fighter pulled out after issues with a weight cut.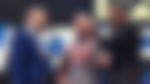 This was the third time that a Ferguson vs Nurmagomedov match had gotten scrapped. As of July 2020, the UFC has canceled the clash twice more, most recently in 2020 ahead of UFC 249. Now, it looks set to feature as part of dream clashes that never materialized.
Can Khabib Nurmagomedov and Georges St-Pierre fight?
Georges St-Pierre has fulfilled just one fight of his deal with the UFC. He beat Michael Bisping to become the UFC Middleweight Champion and followed in the footsteps of Randy Couture, B. J. Penn, and Conor McGregor to claim titles in multiple divisions.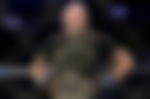 However, 'GSP' relinquished the strap just a month later because of health issues. He has more fights left on his contract, but has turned down all fight offers in the last 2 years. Most notably, fans caught whiff of this when Welterweight Champion Kamaru Usman challenged the future UFC Hall of Famer. 
Though 'Rush' claims he would like to stay retired, but he did not explicitly say these same words when asked for a comment on Dana White considering him to take on Nurmagomedov. This indicates that it is a fight he sees potential in and isn't closing the door on it beforehand. 
ADVERTISEMENT
Article continues below this ad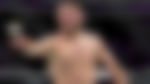 Khabib has an unblemished 28-0 fight record in MMA and has maintained that the goal is 30-0. He will fight Justin Gaethje as part of his title defense. Should he win the contest and go 29-0, the post-fight speech will certainly shed a lot of light on his future. However, win or lose, expect 'The Eagle' to push for it to ensure that his father's dream fight becomes a reality. 
One thing is for certain though, and fans can see it based on their interaction ahead of UFC 209 almost 3 years ago. That is, both fighters share the utmost respect for each other.
ADVERTISEMENT
Article continues below this ad
Sources: UFC 209 Embedded Vlog Series Episode 5, ESPN MMA,