Justin Gaethje Calls Dustin Poirier's Actions "Foolish"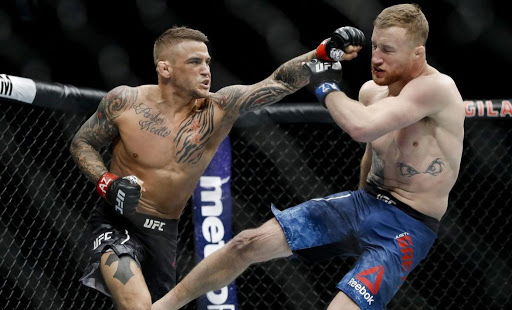 Justin Gaethje and Khabib Nurmagomedov will close the show at UFC 254 this weekend. With four events already in the books, the UFC will close its second visit to Fight Island on the back of a massive title unification fight.
Kevin Iole from Yahoo Sports sat down with Justin Gaethje for an interview ahead of this weekend's fight. "No, I didn't bring my belt," Gaethje replied when asked if he carried his interim lightweight belt to Fight Island.
"I'm not sure if they (UFC) let you keep more than one belt, but when I win this belt, they're going to have to pry it out of my cold dead fingers if they want to take it from me," Gaethje continued.
Iole then pressed Gaethje on his surprising actions during his interim title win.
Gaethje won his interim lightweight title back in May when he stepped in on short notice to fight Tony Ferguson. When UFC president Dana White wrapped the belt around Justin's waist,  'The Highlight' removed it and threw it on the ground.
"I don't want to harp on anybody," Gaethje said "If you remember when Dustin Poirier won his interim title belt, the look on his face, the joy in his body. It was like he had just conquered the world, right?"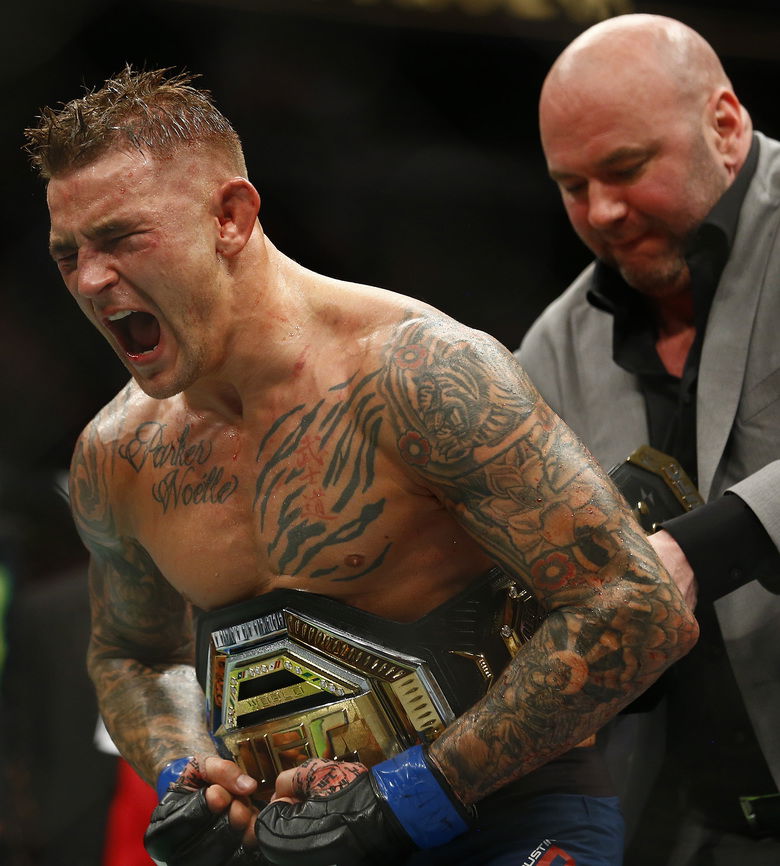 "That wasn't the case, he still had the biggest mountain to climb," Gaethje continued. Moreover, he condemned Dustin's actions, saying, "I think that was foolish."
Justin Gaethje wants the real belt
"We've seen it so many times. Even Khabib, when he won the belt from [Al] Iaquinta, he was all excited. That wasn't a title fight. Tony Ferguson's belt, his belt was fake, he beat Kevin Lee.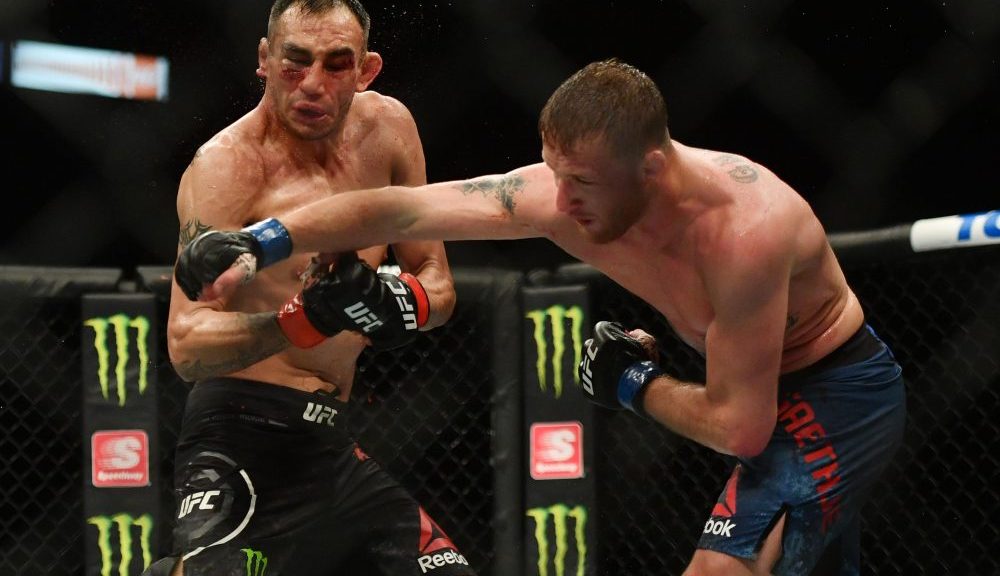 "Tony Ferguson was world-class, but that was not a world championship fight. What it did was get me pay-per-view points."
Gaethje will finally get his wish, as he will attempt to unify the belt at UFC 254.
Also Read: Justin Gaethje Reveals He Was 'Scared' of Tony Ferguson Challenge 
Continue the conversation on the app, join other MMA fans on MMA Fans App