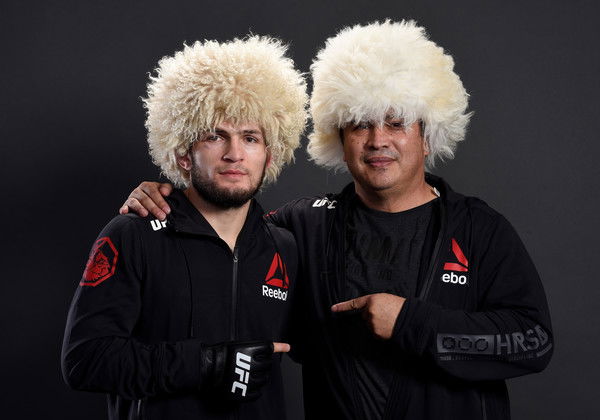 Khabib Nurmagomedov is primed for a return to the octagon for the UFC 254 PPV in October. He has commenced training for his third title defense, but as per his coach Javier Mendez, 'The Eagle' will train solely in Russia or any other place of his choice. 
This is because the UFC lightweight champion is not comfortable in traveling to the west coast amidst the surge of the coronavirus cases in the region. AKA head coach Mendez said to ESPN, "What I do know is that [COVID-19] is too high in California, and Khabib is not comfortable coming here to train. So I'm gonna go to Dagestan and train over there."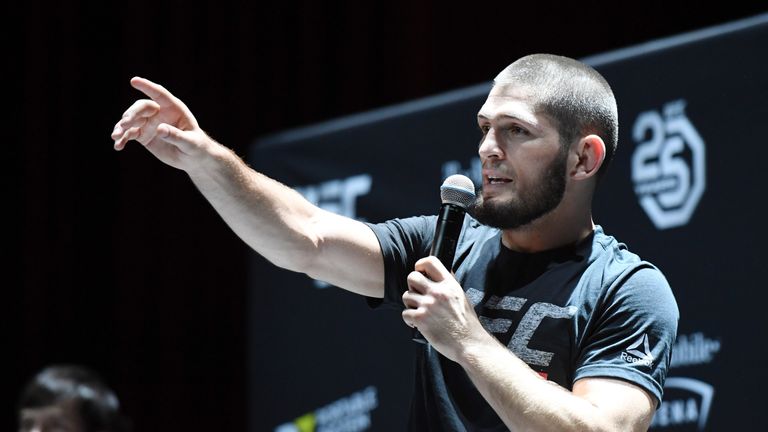 This will be the first time in a while that Nurmagomedov has skipped his standard training at the AKA gym. The gym also plays host to the outgoing heavyweight title challenger Daniel Cormier, who shares a close bond with the 31-year-old Russian. 
Read: "I Thought He Would be Away for a While"-Daniel Cormier Says He's Surprised By Khabib Nurmagomedov's Announcement
Where will Khabib Nurmagomedov defend his title? 
Also, Mendez claimed that he feels the Justin Gaethje fight will take place on Fight Island. He opines that this is the reason the company built the facility. However, he adds that it cannot be official unless they say so. He reiterated that he will travel to wherever 'The Eagle' chooses to train for his 29th professional fight. 
Mendez said, "I don't know where the fights gonna be for sure, but I know this. I'm going to him. That's a hundred percent. I'm going to go to Dagestan or wherever he chooses to go. We're not training in San Jose.
"We've got two choices, right? Las Vegas or Fight Island. I'm thinking what did they make Fight Island for, but they haven't said it yet."
Justin Gaethje is an NCAA wrestler and has the potential to present Nurmagomedov with his sternest test once the fight goes to the ground. 'The Highlight' has kept this weapon concealed for his fighting career and elected to engage in a strike heavy offense. 
The champion will know this and look to train and devise a game plan to counter any threat posed that night. 
What do you make of 'The Eagle's decision to skip training at his longtime gym? 
Source: ESPN-YouTube
Continue the conversation on the app, join other MMA fans on MMA Fans App