"Khabib Is Rich As F**k"- Dana White Claims Khabib Nurmagomedov Does Not Need Conor McGregor Rematch
Published 05/06/2020, 3:27 AM EDT
By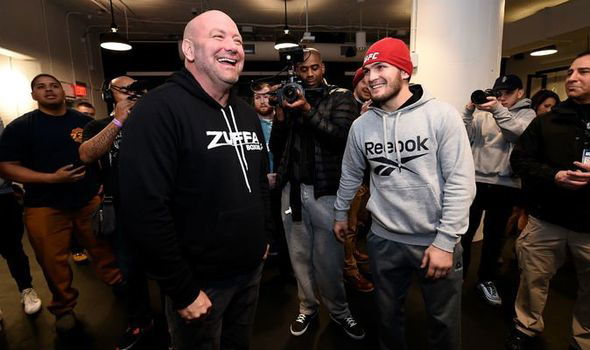 What's next for Conor McGregor? The winner of Tony Ferguson vs Justin Gaethje will take on Khabib Nurmagomedov next. And that fight is not going to happen before August or September. Who will Conor fight then?
Dana White is getting creative in the matchmaking of the BMF belt holder, Jorge Masvidal. He is actively considering a fight between the BMF champ and former two-division world champion, Conor McGregor.
Dana revealed the big news during an appearance on the Menance and The Man podcast with former UFC Featherweight contender Dennis Bermudez. White had mentioned another possible opponent for Masvidal a few days back in an interview with ESPN. As a result, speculations were already running around regarding who the mystery opponent will be. When the UFC President was asked if it could be McGregor, he said it could be a possibility.
ADVERTISEMENT
Article continues below this ad
"Very good point. It's a possibility."
However, that's not the only fight Dana White is aiming for. When asked what other fights will be massive in UFC's Fight Island, White said that fight between Conor McGregor and Khabib Nurmagomedov would be a huge one. But are we going to see that rematch?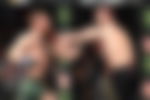 Will Khabib Nurmagomedov fight Conor McGregor again?
ADVERTISEMENT
Article continues below this ad
Khabib Nurmagomedov has been very firm with his terms for the rematch. Conor McGregor proved nothing to him in the first encounter and he does not deserve another shot at the lightweight title. Khabib believes Conor will have to beat some of the top contenders in the division to earn another title shot. Not only that, Khabib also dismissed Conor's emphatic TKO win over Donald Cerrone at UFC 249.
Conor McGregor has been campaigning for a rematch with Khabib ever since he lost the fight at UFC 229. However, he will have to wait for a little longer as the winner of Tony Ferguson vs Justin Gaethje will have the next shot at the unbeaten lightweight champion. 
Now, though White clarified that Khabib will fight Conor down the lane, it won't necessarily because of the huge money that might come with the rematch. As per Dana White, Khabib does not need to fight for money anymore. The UFC president stated: 
ADVERTISEMENT
Article continues below this ad
"Yeah, well. A lot of guys say things. The difference with Khabib, people don't realize, Fu****g Khabib is rich as fuck. Khabib is rich, very very crazy fu***ng rich. He does not need money."
After Conor McGregor, Khabib is the biggest name in the sport of MMA. So it is not surprising to find out White making such claims. As per Ali Abdelaziz, promotors in Saudi were offering 100 million for a fight between Khabib and Floyd or Khabib vs Conor.