Khabib Nurmagomedov Got Knocked out by a 16 Year Old? Fan Makes Huge Claim
Published 04/30/2020, 12:33 PM EDT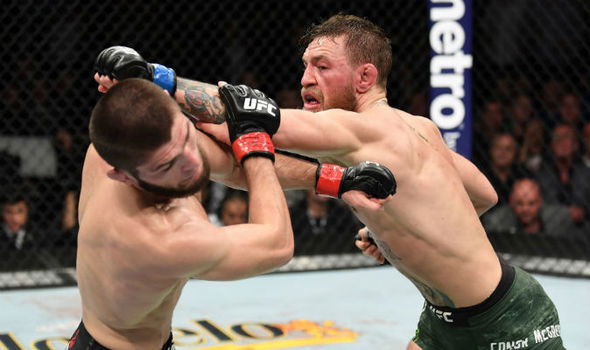 ---
---
A fan tried to sell a video of Khabib Nurmagommedov getting knocked out to John Kavanagh.
ADVERTISEMENT
Article continues below this ad
Conor McGregor and Khabib Nurmagomedov are fervent enemies. Back in 2018, Khabib defeated Conor via a submission. Since then, McGregor has been eyeing for a rematch with 'The Eagle'
Although Dana White has shown keen interest in booking a rematch, the champion is uninterested in fighting McGregor again. Nevertheless, being a megastar in the company, McGregor does get to pull a few strings. After all, with his impressive mic skills, McGregor can sell a comb to a bald man. And based on his past statements, it is evident that McGregor is all in for round 2.
ADVERTISEMENT
Article continues below this ad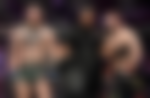 All McGregor needs is a catalyst to start a chain reaction which will lead to a rematch. A fan is willing to provide it, but not for free. Recently, a supporter messaged McGregor's coach and offered him a video of Khabib getting knocked out. He claimed to possess a video that displays a 16-year-old boy knocking out 22-year-old Khabib.
"There's a video where the Habib is in a knockout, how much is ready to pay?" The message read. "If interested, I can send a video screen."
John Kavanagh responds
Kavanagh pulled a page out of 'South Park'—American animated sitcom—and said, "Bout tree fiddy?"
The anonymous person did not understand the reference. However, he claimed to be a Russian who understands English "fruitfully." Kavanagh responded and continued to joke around.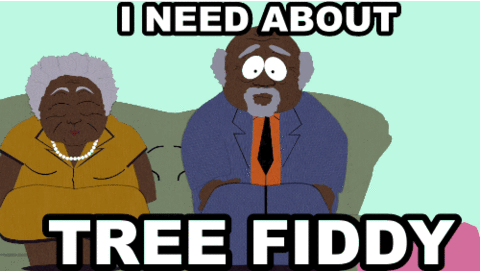 "Conor MacRegor would be interested to lay out on his page how Khabib knocks down a 16 year old medalist in boxing." The user added. "It was in 2011 in the Habib hall, boxing sparring, the Habib was 22 and the boy was 16, there is a photo of this boy too, $350 is small, Conor after this video will destroy the Habib, this video is only with me and nowhere else."
ADVERTISEMENT
Article continues below this ad
Kavanagh answered by saying, "I wouldn't offer a bag of oranges son #BoutTreeFiddy."  However, the user did not give up. He urged Kavanagh to pitch the offer to "Conor Macregore." Kavanagh told him that McGregor would offer him $350 just to stop messaging him.
ADVERTISEMENT
Article continues below this ad
Although it seems like Khabib is the one who got knocked out, it is difficult to say it with authority because of the language barrier.
Was it Khabib who got shut? Or did Khabib put the 16-year-old to sleep? Let us know your thoughts in the comments section below.