UFC lightweight champion Khabib Nurmagomedov spoke to TMZ ahead of his match with Tony Ferguson. "The Eagle" revealed why people want to see him fight Conor for the second time.
More than a year ago, Khabib Nurmagomedov and Conor McGregor collided inside the octagon. The match was a result of a rivalry that had been boiling for months. It was hyped up as one of the best matches in UFC history.
Conor who was coming off a long lay off since his fight with Floyd "Money" Mayweather, challenged Khabib for the lightweight title. Unfortunately for Conor, he was dominated throughout the fight and submitted in the fourth round.
Since then, McGregor has been pushing for a rematch with Kahbib. Although it could be a huge fight, the lightweight champion is not keen on fighting Conor. Khabib believes that Conor is not a threat anymore and must prove himself before challenging him for the title again.
Khabib Nurmagomedov claims to dominate Conor Mcgregor again
When asked about the rematch with Conor, Khabib said that the outcome of the fight is not going to change in the rematch.
" I think people want to see continue what happened last time," Khabib told TMZ.
"If you ask people who is gonna win, 99% of people are gonna say Khabib."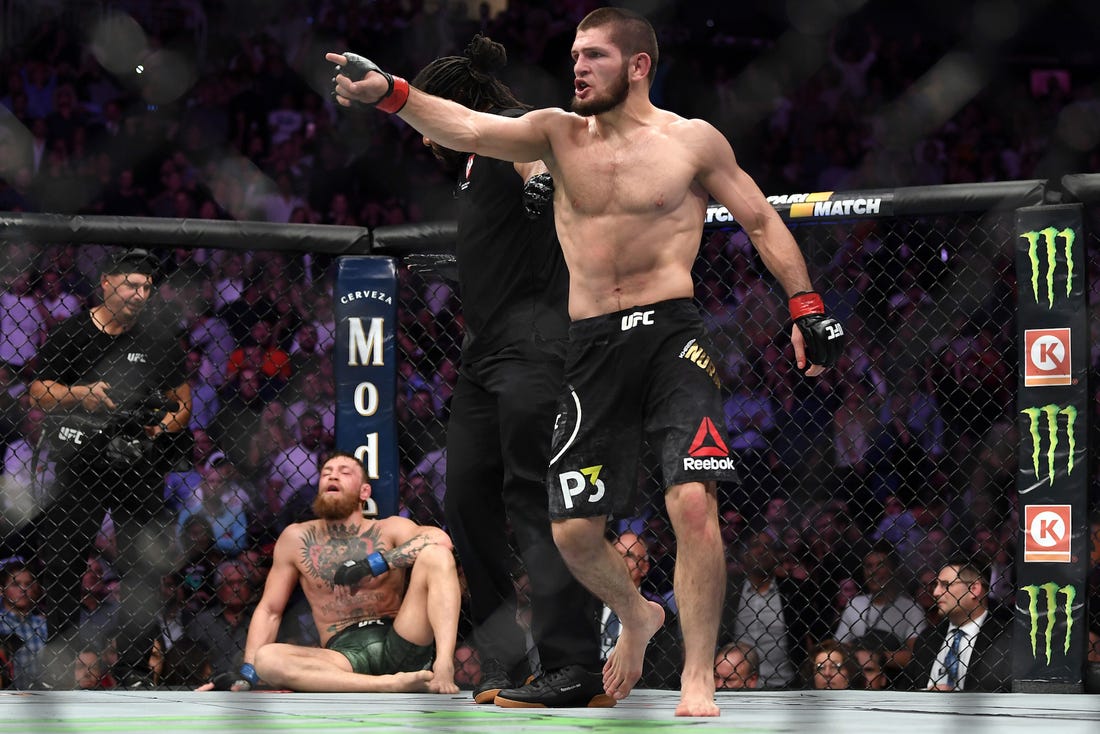 The champion further added that the rematch may be good to generate drama and money but it is not a good fight for the lightweight division. He said that it is not a "real" lightweight championship fight.
Legacy is what matters to Khabib and he only wants to fight real contenders. He said he is not interested in fighting "fake contenders".
Although a potential bout between Khabib and Conor could be huge, it seems like the champion is not interested in the rematch. Khabib has also stated before that he does not have many fights left in his career. Therefore, it will be ideal for him to face new opponents and establish his legacy.
Conor might have looked like he is in the best shape of his career in his last fight but Khabib is a different animal. Conor's wrestling is not on the same level as Khabib's. If they fight for a second time, it will most likely go the same way as the first time. Since Khabib is not interested in the money, a rematch with Conor will not do him any good.
Should Khabib win against Tony, who would you like to see him face next?
Read: "Stick to BMF": Henry Cejudo Puts Conor McGregor On Blast
Continue the conversation on Telegram, join other MMA fans on MMA Fans Group