Khabib Nurmagomedov Reveals What's Next For Him After Tony Ferguson, Calls Conor McGregor Only "Money and Drama"
Published 03/07/2020, 10:48 AM EST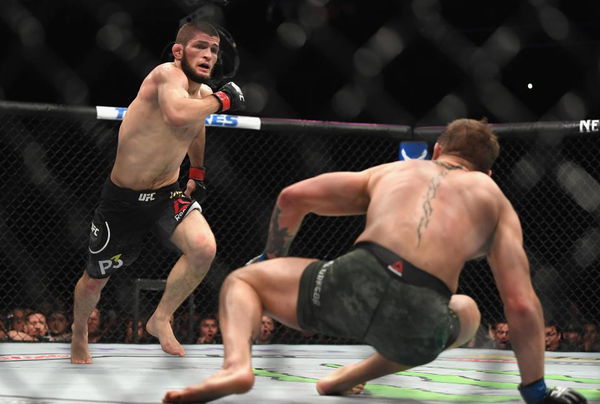 ---
---
Khabib Nurmagomedov goes up against Tony Ferguson for the Lightweight title. Irrespective of the outcome what's next for him? Does Khabib already have his next opponent in mind?
ADVERTISEMENT
Article continues below this ad
Is Khabib vs Conor a possibility in the near future? He's very clear about the fact that Conor has already had his shot at him. Khabib as of now isn't interested in a rematch with Conor, even though Dana White has promised Conor the winner of Khabib vs Tony. If Khabib comes out victorious, will he oblige?
But also, when asked about any potential opponent in the lightweight division, only Conor comes to his mind. Khabib says," it's Drama and money, then it's Conor. If you talk about a real fight. I don't know. We have a lot of very good fighters. But if I fight with them I am gonna be a big favorite. Does this make sense? We have to think."
ADVERTISEMENT
Article continues below this ad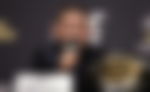 ADVERTISEMENT
Article continues below this ad
Conor meanwhile, is more than interested in a rematch. He's fresh off a 40-second smasher against Cowboy. Conor has made it quite clear he wants to go up against Khabib once again. He wants to contend for the title. Conor is looking for redemption. He tapped out the last time and hopes to change the result this time around.
Khabib has also spoken about what Conor needs to do to deserve another chance. He (Conor McGregor) will have to work his way up the roster. Take on multiple fighters that stand in line for the title, before he can get his hands on Khabib. He needs to earn it, not just be given another handout.
Khabib Nurmagomedov meets his toughest challenge yet at UFC 249
ADVERTISEMENT
Article continues below this ad
The lightweight champion goes up against Tony Ferguson next. Tony Ferguson currently in on an impeccable run. He holds the number one rank in the UFC lightweight category. Tony also has the highest win streak in the lightweight category at 12 consecutive wins. Tony has an overall record of 26-3-0. He now goes up against Khabib for the lightweight title and is also looking to make the streak 13!
Khabib Nurmagomedov, on the other hand, is already the lightweight champ and he's here to defend his title and also break Tony's record. Khabib has successfully defended his title against Dustin Poirier the last time he walked into the octagon at UFC 242. Will this repeat or will Tony take this bout?