Khabib Nurmagomedov vs Tony Ferguson – Dana White Has a Plan for Khabib Nurmagomedov's Final UFC Fight
Published 10/05/2020, 3:04 PM EDT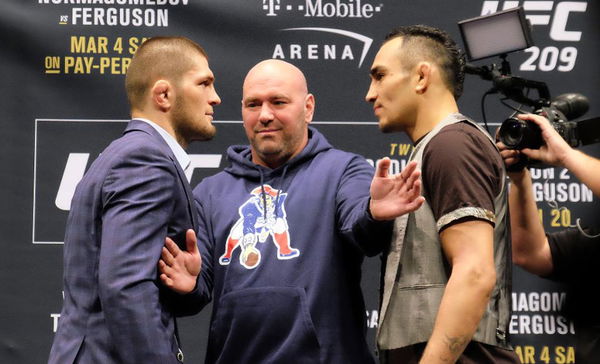 ---
---
Khabib Nurmagomedov vs Tony Ferguson is hands-down the most cursed fight in UFC history. After all, when both the fighters seemed ready, a global pandemic had to barge in to stop the fight from happening. Regardless, the allure of the fight is so much that Dana White is willing to risk an 'asteroid strike' to make the fight happen.
ADVERTISEMENT
Article continues below this ad
The latest fallout for the fight between Khabib and Tony happened earlier this year when the world went sideways due to COVID-19 and Khabib had to go back to Russia. Ferguson instead went to fight and lose at the hands of Justin Gaethje, who then became the interim champ. As of now, Gaethje and Khabib will headline UFC 254 to determine the undisputed 155-pounds champ.
ADVERTISEMENT
Article continues below this ad
If the undefeated Khabib maintains his streak, he may end up having to defend it against the one who many believed to be the perfect answer to Khabib's fighting style.
"If Khabib does beat Gaethje, you get Tony Ferguson another fight, which we're working on right now. And hopefully, that fight with Khabib happens because I know people want to see it.
"I don't think I've ever seen a fight fall apart as many times as those two. It almost scares me to make the fight again. What's going to happen? An asteroid comes to earth? That's the level of bad this thing is," Dana White said in a Q&A session with Sports Illustrated.
Conor's feud with Dana might be a catalyst for booking Khabib Nurmagomedov vs Tony Ferguson again
ADVERTISEMENT
Article continues below this ad
If Khabib gets past Gaethje, there aren't many fights that make sense for him in the lightweight division. He has already defeated other top contenders, such as Conor McGregor and Dustin Poirier. There was a lot of talk about a legacy fight with Georges St-Pierre. However, several variables will have to fall in place for that fight to happen.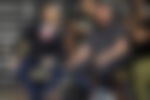 The fight with Conor McGregor would make sense, owing to the bad blood between the two. Dana had even thought about the two being coaches in a season of The Ultimate Fighter. However, McGregor's recent Twitter tirade took all those plans down the drain.
ADVERTISEMENT
Article continues below this ad
A fight with Tony Ferguson might not be the biggest for Khabib, but it is the easiest to make for the UFC. Even the fans have waited for a very long time to see if a healthy Ferguson's unorthodox style of fighting is the key to handing Khabib his first loss. There's only one way to find out, and if Dana is to be believed, then the fight may not be very far away from us.