"Let's Do It Old School Grand Prix Style!"- Rafael Dos Anjos Calls Out Tyron Woodley
Published 03/16/2020, 2:59 PM EDT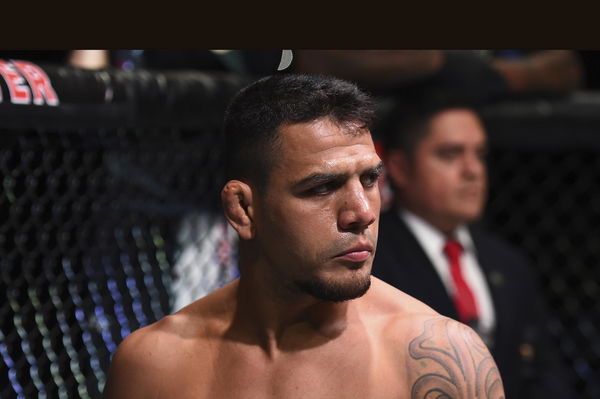 ---
---
Rafael Dos Anjos took to Twitter in order to back Gilbert Burns in his quest to fight Tyron Woodley this weekend.
ADVERTISEMENT
Article continues below this ad
I think my brother @gilbertburns deserves to fight Woodley this weekend. If for any reason he can't, I'm ready to step in if the UFC needs me. I heard Colby is also up for a fight on Saturday, so if Durinho gets Woodley, let's do it old school Grand Prix style!

— Rafael dos Anjos (@RdosAnjosMMA) March 16, 2020
ADVERTISEMENT
Article continues below this ad
With Woodley aching for a new rival this weekend, there seems to be a host of choices available. While Anjos believes that Gilbert Burns deserves to fight Woodley, he didn't back away from bringing up his own name for the fixture as well. Moreover, Chaos Covington was one of the first responders to fill in for Edwards.
Thus, we can be sure of experiencing a thrilling Welterweight bout this weekend. But what created all the ruckus as to who Woodley will face?
Chaos explained: Uncertainty regarding Tyron Woodley's next opponent.
Woodley was originally set to meet Leon Edwards this weekend at UFC London. However, the event was shifted to the USA in light of the rapidly intensifying situation caused by COVID-19.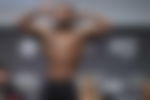 Leon, a resident of London, was forced to pull out of the fight because of the recently imposed travel restrictions by the USA. Again, these new restrictions come due to the pandemic that has gripped the globe with fear and panic.
Who will Tyrone fight next: Rafael Dos Anjos, Leon Edwards or Colby Covington?
The UFC now has a variety of battle-hardened Welterweights to fill in for Edwards. The easiest part for them is that there are fighters willing to fight at such short notice. After all, who wouldn't want to get a shot at beating one of the greatest Welterweights and the former champion?
While Dos Anjos's tweet suggests that he wants Gilbert Burns to fight Woodley, other options are always open. For starters, he offered to fight Woodley himself if UFC wants.
But that's not all. Apparently, Colby Covington wants in on a fight with Tyron Woodley more than anyone else.
America's Champ has let the @ufc know he's available to #KAG and slap the shit out of @twooodley live on @espn for the people! Someone let Tyrone know. That dip shit has me blocked on all platforms because my words "hurt his precious little feelings." 🇺🇸🦅🇺🇸

— Colby Covington (@ColbyCovMMA) March 15, 2020
Colby currently seems like the most popular replacement for Edwards. As soon as he heard about Edwards pulling out of the fight, he has been consistently calling Woodley out.
ADVERTISEMENT
Article continues below this ad
Yet, inside sources claim that Woodley might just be leaning towards fighting Anjos, the former Lightweight Champion. Come what may, it seems fairly certain that we will be watching Tyron in action this weekend.
It is highly commendable that UFC is making ends meet despite the enormous hurdles in its path. Like a true warrior, the organization that houses warriors is determined to carry out the tasks it has set for itself, no matter the odds.
ADVERTISEMENT
Article continues below this ad
Who would you like to watch fighting Woodley this weekend?