Marlon Vera Super Confident of Destroying Jose Aldo
Published 12/17/2020, 11:29 AM EST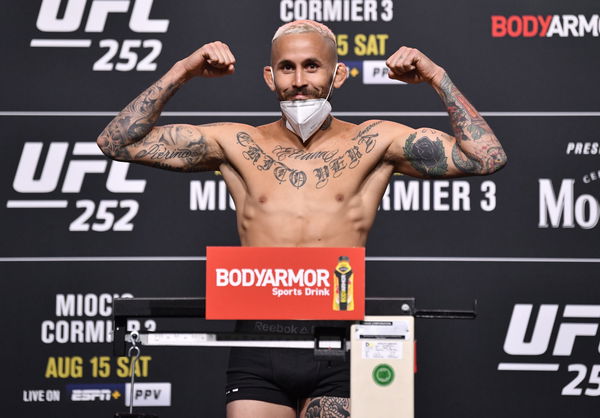 ---
---
Marlon Vera returns this weekend! Fresh off his TKO win against Sean O'Malley, Vera will face the biggest name of his career. 'Chito' steps into the cage opposite UFC legend Jose Aldo as the two will be the co-main event in the UFC's last card of the year. A win over Aldo would put a feather in Vera's cap, having already fought twice in 2020.
ADVERTISEMENT
Article continues below this ad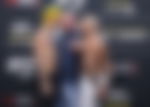 Vera has no plans of letting the biggest opportunity of his career go to waste. Former featherweight champion Jose Aldo continues his bantamweight adventure after moving down from 145.
ADVERTISEMENT
Article continues below this ad
Read: Dana White Confirms Massive Fight- Alexander Volkanovski Set to Fight Brian Ortega in February
Marlon Vera to face Jose Aldo

When speaking with MMA Fighting, Vera hinted towards having an inclination that after his win over O'Malley, he would get a big name opponent. The Ecuadorian star explained, "I kind of had a feeling that Aldo was in the conversation. (Dominick) Cruz was (also) in the conversation," 
While Vera has been calling out Jimmy Rivera, he has now moved on, saying, "Rivera wasn't in the conversation because everybody knows that he'll run away from me his whole life. I knew that months ago, years ago. With Aldo, they told me, 'There's a good chance you could fight him. You're coming off a big win, he just lost (his last fight) for the title."
'Chito' remains confident in his abilities and is looking forward to taking on the UFC legend. He continued, "It was kind of fight that made sense. This is a chance for him to prove he can still beat the up-and-comers, and this is a f*ckin' chance for me to send him home and for me to say, 'Hey motherf**kers, I'm coming to be a world champion.' We both have a big opportunity and I'm not gonna let him off the hook.
"When I found out Aldo was the guy, I was like, 'F*ck yeah, let's do it. Let's do it tomorrow.'"
A loss could spell the end for Jose Aldo in the UFC
Vera is now looking to test himself against a champion, someone who has been to the top of the mountain. "I hope so, so I can see where I am, but at the end of the day, I'm gonna push every single limit that I have on myself and I'm gonna break this guy."
Vera acknowledged. "I'm gonna walk through him and I'm gonna stalk him. I'm gonna do it. Just like all of my fights, I'm gonna fight like a f*ckin' motherf*cker. I'm gonna put it on him."
ADVERTISEMENT
Article continues below this ad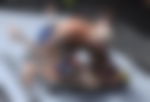 Jose Aldo is currently on three losses in a row. His time at Bantamweight has not gone according to plan, having lost to Marlon Moraes Petr Yan. With the UFC looking to cut up to 60 fighters from its roster, a loss for Aldo could spell the end for him in the promotion.
Vera will now look to do everything in his power to end the year with a huge win. Aldo still has a big name and would probably be a talent that interests promotions like Bellator MMA and the PFL.
ADVERTISEMENT
Article continues below this ad
Read: Yoel Romero Drops a Massive Name for His Bellator Debut at Light Heavyweight