Mike Perry Scores a Brutal knockout in a Street Fight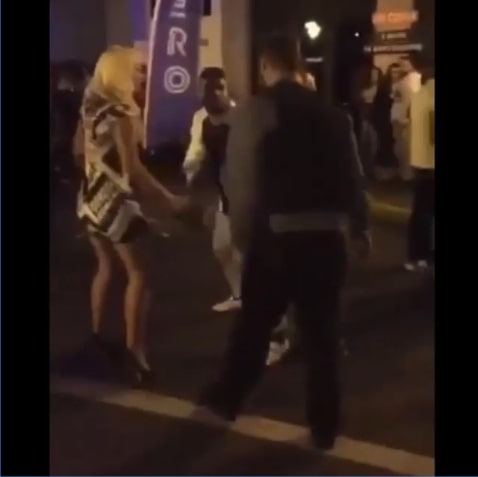 UFC Welterweight Platinum Mike Perry certainly has a mean left hook. A video posted on Instagram features what appears to be a fan harassing the 28-year-old. Perry decided to take matters into his own hands and turn the other guy's lights out. 
The video has a lengthy caption where the Welterweight warns the paparazzi to be respectful in how they approach him. His comment indicates that he did what any normal person would do if they were being harassed, that is defend themselves. 
Mike perry droppin some fool pic.twitter.com/VnZL9uX9Z6

— M0B.LEE ♠SWAYZE (@remembermob) March 26, 2020
Perry says that he was punched in the mouth first. It was at that moment when people started recording the fight. 'Platinum' showed indications to drop the matter, but was pursued relentlessly. "He wouldn't stop so I ended it. I threw the jab/hook split seconds before he looked to the left," wrote Perry.
Perry adds that he could have ground and pound the drunken man but chose not to and approached law enforcement. "I could've continued to ground and pound him to death but walked away and spoke to the police."
The actions of Mike Perry have divided people
The comment section was divided. Some people termed his actions cowardly and a sucker punch, as the victim's hands were down. Perry's Instagram caption sought to address this thought process as well. He advised people not to play with fire if they do not want to get burned.
"If you can mind your space and social distance yourself from my personal bubble than anything can be resolved through conversation. Judge me all you want you bunch of cry to get your way hypocrite's but I live an honest life and am the most truthful person I know. I share my life with all of you watching so please believe if you feel like you want to butt into anything you were not involved in than you, yo mama, yo daddy, yo wife, husbands, sisters, brothers, daughters, sons, and grandma's and grandpa's can get these pro fighter hands too since it's ok to hit me but not ok when I hit back. Check yo selves!" wrote Perry. 
Perry also has his supporters who lauded the fighter for standing up for himself and putting the man in place. While Platinum's last fight ended in with a defeat at the hands of Geoff Neal at UFC 245, this certainly won't end his 2 fight losing streak. However, his fans will be glad to see that he hasn't lost a step, even if the punch was delivered to a nobody. 
Also read: Jon Jones Turns To Archery as Therapy
Continue the conversation on the app, join other MMA fans on MMA Fans App